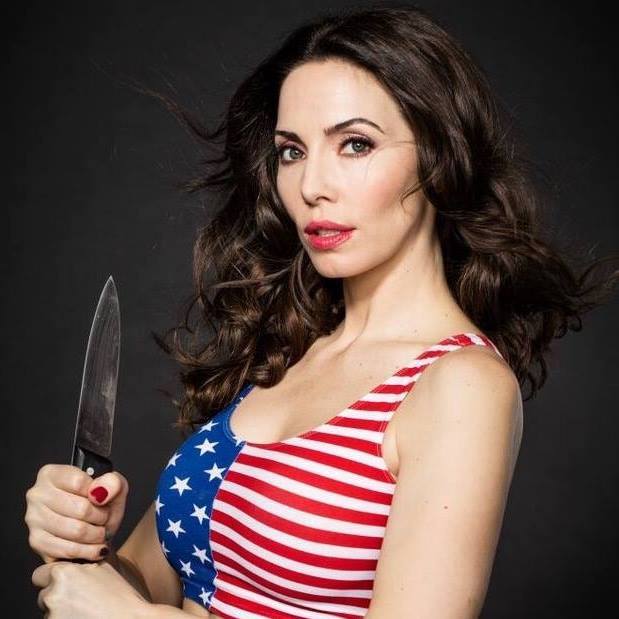 Whitney Cummings

Whitney Cummings isn't from NY, but she's awesome and we're including her in blendnewyork anyway.
Hailed as "the reigning Queen of American stand-up," Whitney Cummings is one of the preeminent comedic voices currently working as a stand-up comedian, actor, writer, producer and director.
Best known for creating and starring in the NBC series "Whitney," she also co-created and co-wrote (with Michael Patrick King) the Emmy-nominated CBS comedy series "2 Broke Girls."
In 2019, Whitney launched her own podcast titled "Good For You" and debuted her fourth stand up special, "Can I Touch It?" on Netflix. Previous specials have debuted on HBO and Comedy Central.
In 2017, Whitney debuted her novel "I'm Fine…And Other Lies," which details her brutal anxiety and codependency disorder, written with her trademark entertaining wit, humor, and honesty.
In addition to co-writing and directing the feature film "The Female Brain," she also stars alongside Sofia Vergara, James Marsden, Lucy Punch, Toby Kebbell, Cecily Strong, Beanie Feldstein, and Blake Griffin. The film details the inner workings and complex power of brain chemistry among couples at different stages of their relationships. It premiered at the Los Angeles Film Festival and was distributed by IFC.
On the big screen, Whitney was last seen in "Unforgettable" for Warner Bros. Past feature film credits include "The Wedding Ringer," "Made of Honor," and "The Ridiculous Six." Whitney has appeared in such series as "Undateable," "Workaholics," "Maron" and the Comedy Central Roasts, which have solidified her presence in comedy television.
She has made countless other television appearances on talk shows such as "Watch What Happens Live," "The Tonight Show with Jimmy Fallon," "The Kelly Clarkson Show," "The Late Late Show," and she's appeared on and guest hosted "Jimmy Kimmel Live." The continued success can be attributed to one thing, as explained by Glamour Magazine: "One thing has remained constant in this career: Whitney says it as it is… and OWNs stand-up comedy."
Following the success of her sold out "CODEPENDENT TOUR", Whitney is currently on her "TOUCH ME" stand up comedy theatre tour which spans 50-cities across North America.