Sweaty Betty
WE'RE SWEATY BETTY, A GLOBAL ACTIVEWEAR & LIFESTYLE BRAND FOR WOMEN.
Designed in London, our all-female design team know a woman's body and where we need that extra lift. Hence our bum-sculpting mission. We've sourced the best fabrics and fit all of our leggings in-house to sculpt an amazing bum. Famous for beautiful and technical styles that go from studio to street, Sweaty Betty has featured on the London Fashion Week runway.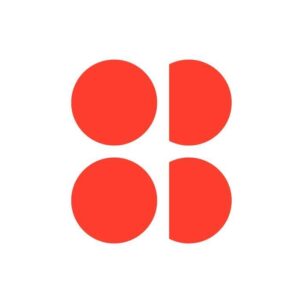 We're also a community that believes fitness is a flip-the-switch trigger for becoming the woman you want to be. Leggings and sports bras won't change the world on their own. But with a grab-my-hand, let's-go-for-it-now spirit, the women who wear them can.
Since our founder Tamara got us moving in 1998, we've stood and run for both performance and style. Just take our Power Leggings – with technical fabric that sculpts and shaves time off your PB. Every 60 seconds, a woman buys herself a pair. That's exactly the kind of HIIT interval we like.
Our on-the-go community treats every day like it's made for moving, and we're always pushing to do better too. Like crafting clothes from responsibly sourced materials and recycled bottles; caring for both your body and the planet.
Empowering women through fitness and beyond.
WE REALLY CARE
We care about customers. We care about each other. We care about our community. We care about the planet.
FIRST, BEST, BRAVEST
If there is a better way, do it. Constantly and courageously curious. We lead, we fail, we learn and we go again.
OUR STRENGTH IS IN EACH OTHER
We do what we say and say what we do. We back each other to be our best. Autonomy and trust make us all leaders.
STAND UP, SPEAK UP, SHOUT OUT
Listen and hear, every voice is heard and every voice counts. We challenge ourselves and each other. Feedback is our fuel. Respectfully given, gratefully received.
FROM NOTTING HILL TO THE WORLD
It's safe to say we've travelled far in the last two decades (and counting). We've grown from a small London boutique to an international brand, with a global web presence and over 150 stores and concessions in the US, UK, Europe, Canada and Asia.