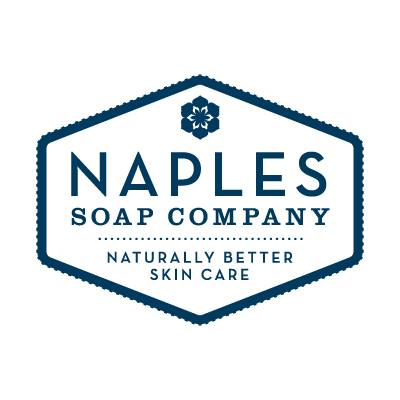 Naples Soap Company
Naples Soap Company – Happiness Is Here.
We offer the highest quality skin & hair care products made with natural & organic ingredients. Our products are not only beautiful, but more importantly, actually work.
Our products do not contain artificial dyes or coloring. The coloring comes from natural elements in clays, oxides or food grade colorants. Many of our products are vegan, but we do use goat's milk, animal collagen, and beeswax in some products. The ingredients are listed in the product descriptions under each item. You can also use the search bar on the website to find products that contain ingredients you want to avoid.
Deanna Wallin Founder and CEO, Naples Soap Co:
I personally struggled and suffered with eczema and psoriasis most of my life. I tried everything to relieve my symptoms – including products recommended by dermatologists. When my daughter was born, she too, had eczema. I knew there had to be a solution, there had to be a better way. Nothing we tried worked, or at least worked for any period of time I began a diligent search for products that would relieve our symptoms. Having been a nurse, I understood the effects harsh commercial chemicals can have on the body. Reading labels of products and researching common ingredients in cosmetic and beauty products was a real eye opener. I learned about propylene glycol, parabens, hardening agents, sulfates, and much more. I began using natural and organic products on myself and my daughter. Before long, we were seeing amazing results. The combination of these ingredients made a tremendous difference in our skin. Eventually we were both free of our skin issues.
Since Naples Soap Co. opened its doors in 2009, people from all over the world have become loyal users of our products for their chronic skin issues. It is my pleasure to share my knowledge and experience. I opened the first store in Naples in 2009 in a 300 sq. ft. space and today we have retail locations throughout Florida. Our retail and e-commerce operations have expanded and our wholesale operations continue to rapidly expand across the US. We create a beautiful, effective product and the word has spread.
Naples Soap Company Store Locations: Destin | Estero | Fort Myers | Lakewood Ranch | Mt. Dora | Naples | Punta Gorda | Sanibel | South Naples | Kissimmee
(239) 325-8263