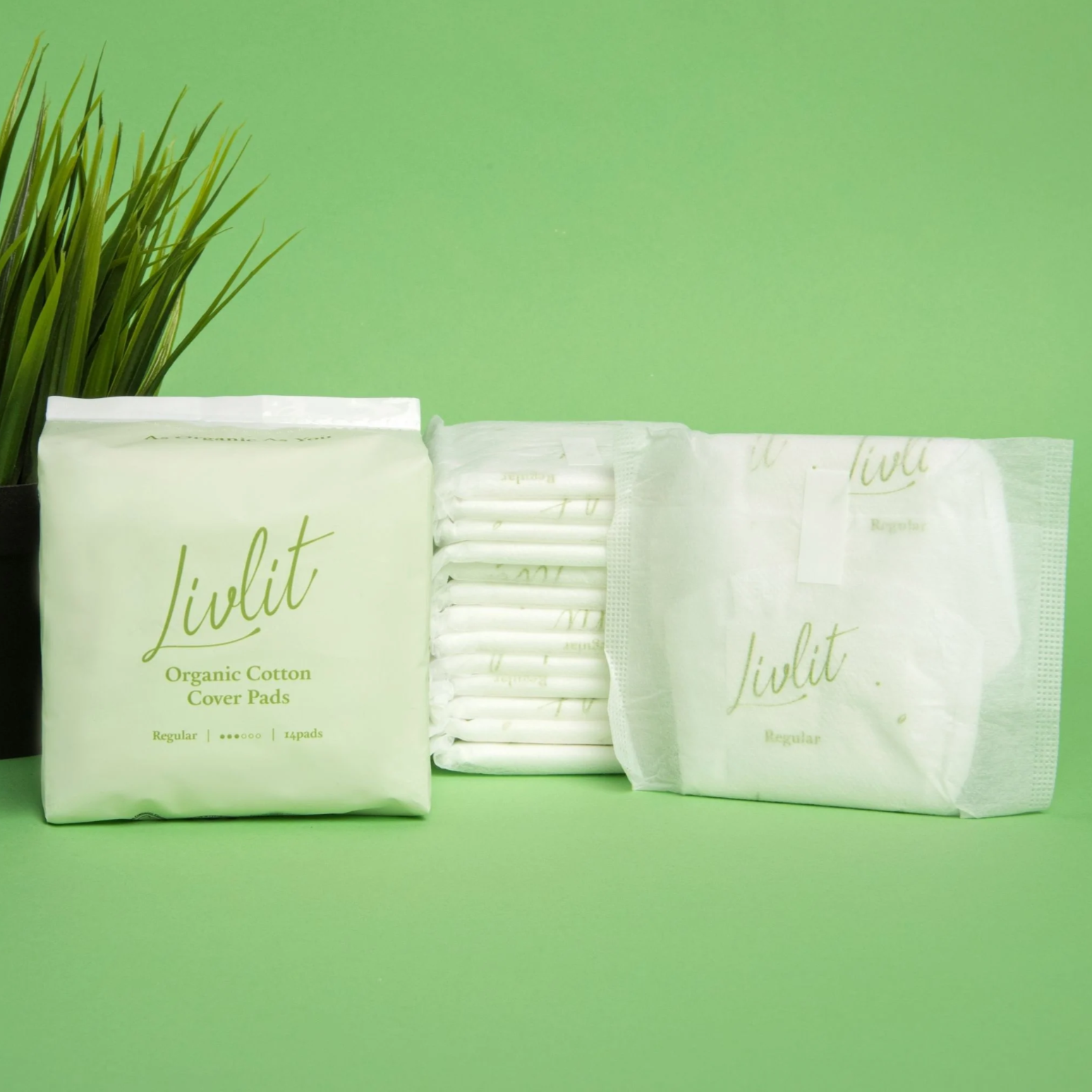 LIVLIT
LIVLIT only sources 100% organic cotton from Texas, the best place to find cotton for all our sanitary napkins. Our dedication to using only premium materials is to ensure that you have superior comfort whenever you use our products.
Comfort without function would make sanitary napkins useless.
NO COMPROMISE: The ultra-thin, shredded cotton core offers silky-smooth comfort. You can barely remember that you're wearing it.
PURE & BETTER: With 0% chemicals, you can rest assured that you're protected from itchiness, yeast infections, or allergic reactions.
TOP TIER QUALITY: Our 100% organic cotton sourced from Texas gives you the confidence to make every day your best with supreme comfort and unparalleled leakage protection.
That is precisely why we use natural fibers like cotton because they offer exceptional absorption without being large and clunky. We also use a spun-lace process when manufacturing our liners and pads that prevents us from using any chemical adhesives. Thus, high water pressure tangles raw cotton naturally to an organic top sheet. The result? Comfortable top sheets with unparalleled absorption so you can have the comfort and confidence you deserve.
The back sheets on our organic pads and liners are made of a reusable raw material derived from sugar cane. As a vegetable raw material, it decomposes into carbon dioxide quickly, resulting in low carbon emissions during combustion. Thus, you can make an active effort to protect the planet every time you wear a LIVLIT product.
LIVLIT's R&D Center ensures that we only use natural ingredients as raw materials in a hygienic environment. We also conduct ongoing research and development to ensure you have the best organic pads and liners available anywhere.
Certification: Control Union OCS Blended, Texas Organic Cotton USDA Transaction
"As a woman, I know how women's hygiene products are important for our health. Thus, I've tried to produce the healthiest & environmentally friendly sanitary products to provide the comfort needed to us. I focused on 100% organic cotton and naturally derived ingredients when I launched LIVLIT, as it will be used by my friends, family, and daughters." – Karen Lee