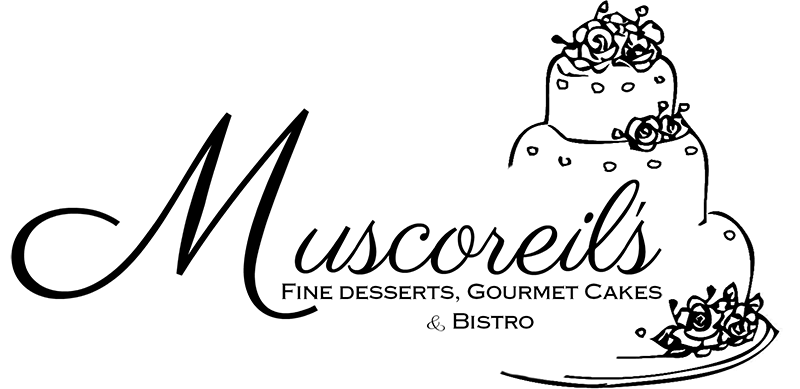 Muscoreil's
Welcome to Muscoreil's Fine Desserts & Gourmet Bistro, Western New York's premier culinary and confectionary artistry specialists. We specialize in exquisite one of a kind culinary art, ranging from traditional parties to grand gatherings, large or small, and ensure our cake, desserts or cookies are the finest available. We take great pride in using only the freshest ingredients available in preparation of all of our products. From our kitchen to yours, you'll be assured all items are prepared with care, confidence, quality and family tradition.
Muscoreil's is an upscale bakery with a passion for crafting specialty desserts, exquisite in both design and taste.
Muscoreils' specialties include over 50 types of petite Italian/European style and American traditional cookies, over 50 signature elegant finger desserts, pastry tables, pies, tarts, chocolates and unlimited, unbelievable gourmet cakes for any occasion. All while our bistro provides delightful soups, sandwiches and many other filling comfort foods!
Based in Buffalo, NY, our gourmet bakery has served Western New York and the surrounding region for over 20 years. Our team of 45 talented artists, chefs, sculptures, and masters work together to delight you and your guests.
Life is sweeter at Muscoreil's.
3960 Niagara Falls Blvd. North Tonawanda, NY 14120
(716) 692-9081
Monday: 10:00am – 6:00pm
Tuesday: 10:00am – 6:00pm
Wednesday: 10:00am – 6:00pm
Thursday: 10:00am – 6:00pm
Friday: 10:00am – 6:00pm
Saturday: 8:00am – 6:00pm
Sunday: 10:00am – 3:00pm