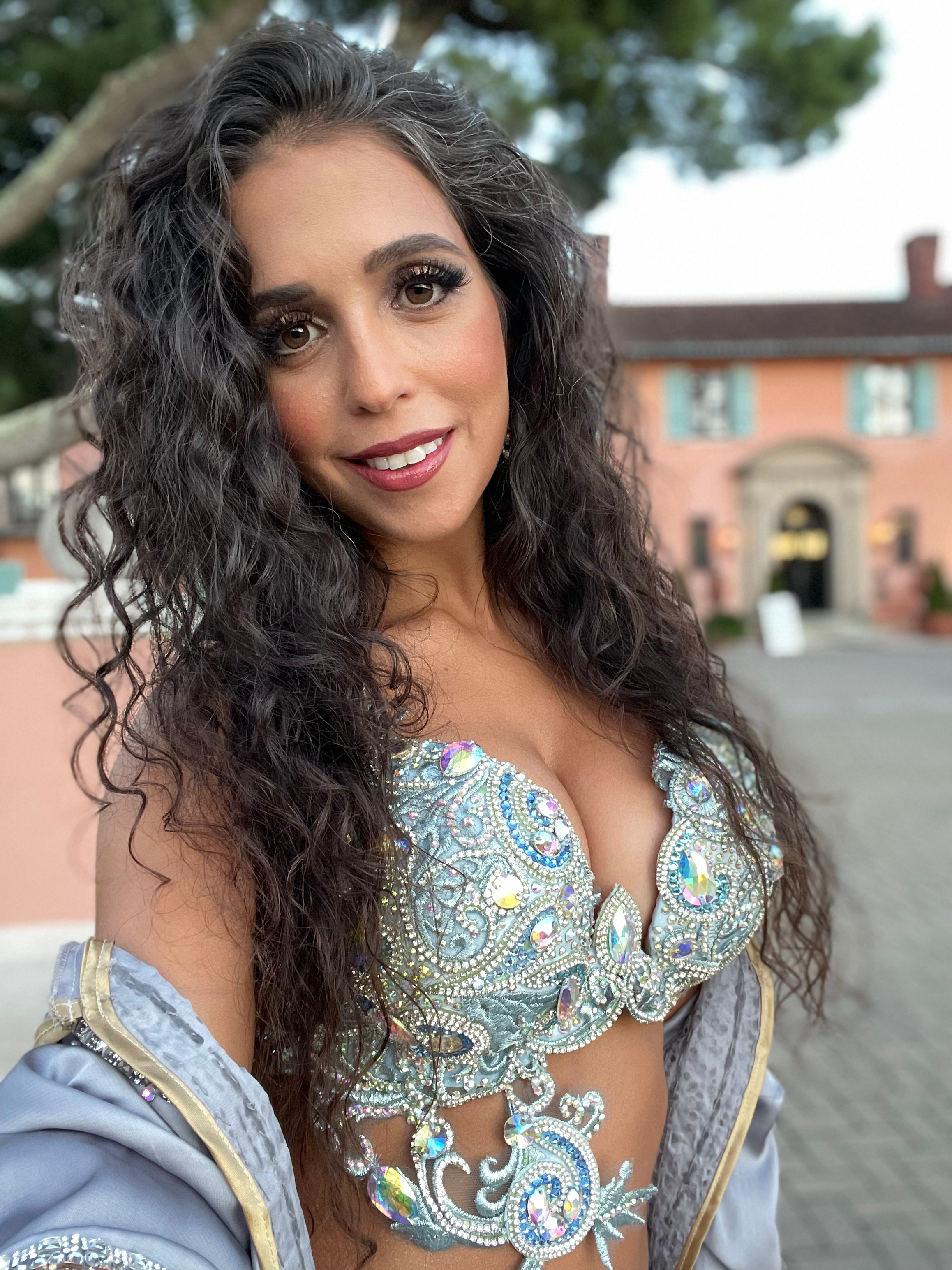 Janelle Jalila Issis
Janelle Jalila Issis is a talented, fun-loving, full-blooded Palestinian-American national touring bellydance artist, choreographer, performer, certified Yogini, nutritionist, and CESD-signed model.
My mission is to help you grow the confidence to face all of life's obstacles, challenges, and joys with an open heart through the body-loving art form of Bellydance!
I started my bellydancing journey at the age of 4 by studying the art of Classical Egyptian Bellydance as the protege to "Aziza of Birmingham." After 17 years of Tap, Jazz, Contemporary and Musical Theater I went off to college and continued to train at the University of Alabama where I received a BA in Nutrition and in Dance Performance, learning under Cornelius Carter of Alvin Ailey! I had trained heavily in other dance styles that Raqs got left behind for a moment. It wasn't till my junior year of colleague did I realize that Arabic dance could be the genre I felt most connected to. This is when I began creating the "JBelly Style"!
I am best known for my contagious laugh and my sultry elegance on the hit U.S. show "So You Think You Can Dance" Season 9 as the top 6th female finalist and the only classically & fusion trained bellydancer ever to hit the Fox stage! Today I teach bold women like you how to encompass mental, physical, and emotional wellness through the art of dance!
SINCE GRADUATING, I'VE HAD A LOT OF OPPORTUNITIES TO BE GRATEFUL FOR!
Here are a few of my faves:
Currently traveling all over the United States and abroad teaching and performing with "Showstoppers On Tour" and on my own.
Featured in my first international T-Mobil commercial with artist J.Balvin
Made New York my home in 2018. I enjoy connecting to my students of all ages & abilities at the world famous Broadway Dance Center, Alvin Ailey Extension & Ripley-Grier Studios, NYC.
Joined Raks Al Zahra "Egyptian Bellydance Company"
Choreographer to International Moroccan vocal artist Abir
Featured in The Marvelous Mrs. Maisel Season 3 working with renowned choreographer Marguerite Derricks
Featured on Good Morning America with Derek and Julianne Hough while working with the Tabitha and Napoleon
Featured in the video of the hit single "YOGA" with Janelle Monae
Gain my YTT200 HR Yoga Alliance Certification
Featured on The Wendy Show 2021 for BellydanceBURN!
Celebrate your divine femininity! Book Classes / Performances with Janelle Jalila Issis in New York City / Online.