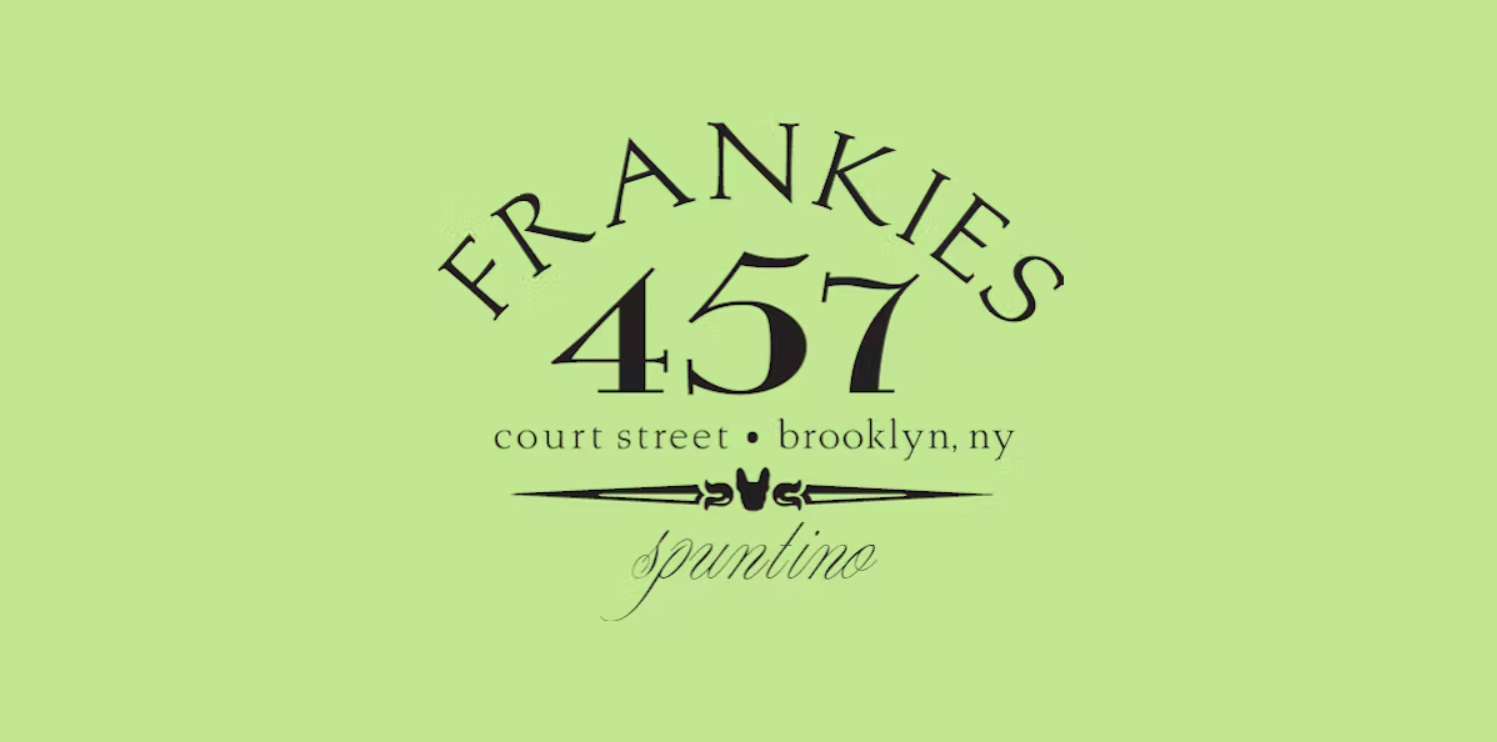 Frankies Spuntino
Frankies Spuntino has served impossibly delicious takes on Italian-American cuisine for nearly two decades.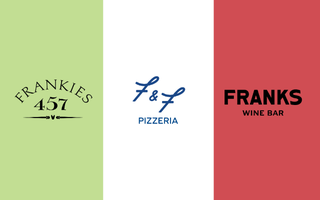 New York Times editor Sam Sifton, in his final review as restaurant critic for the paper, wrote, "The best meal I had on the job? It was in the garden of Frankies 457 on a summer evening. Nothing was wrong. Everything was right. It would have been nice if it could have gone on forever."
A place noted for effortless warmth — a reflection of its beloved chef-owners, Frank Castronovo & Frank Falcinelli.
Because Frankies is an ode to classic, red-sauce joints: It's tiny, cozy, and dishes out heavenly, house-made pasta and meatballs that feel like they've been made by an Italian nonna.
A Brooklyn Classic: From the cavatelli and meatballs to the Caesar salad and sliced ribeye, the pioneering Brooklyn restaurant Frankies Spuntino serves some of New York City's favorite Italian dishes in an irresistibly inviting atmosphere. Now entering its 20th year in the heart of Carroll Gardens, Frankies Spuntino is a New York City dining essential and neighborhood restaurant with regulars far beyond Brooklyn.
Dining at Frankies Spuntino: Our full menu is available for lunch and dinner seven days a week, along with a constantly changing selection of seasonal specials.
Private Events: The Frankies team brings decades of experience to organizing all sorts of events, from cocktail receptions and weddings held on our beloved Brooklyn campus to off-sites at private residences and festivals like the Frieze Art Fair.
All of our restaurants are open for dine-in and delivery. We are thrilled to be at your service.
Reservations are available 14 days in advance and can be booked for a maximum of 8 guests per table. If you are looking to book a larger table of 8-10 guests, please email [email protected]. Outdoor reservations may be cancelled or adjusted due to inclement weather.
Once a pioneer and now a classic, Frankies 457 Spuntino serves beautiful Italian fare in some of the loveliest environs in town—whether you're sitting in the cozy dining room or idyllic garden. What should you order? From the legendary meatballs to the spicy cavatelli, every dish is a winner.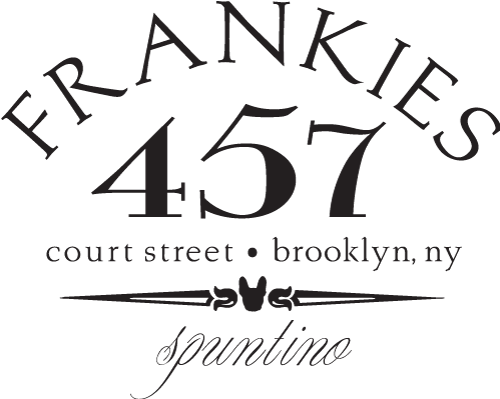 457 Court Street, Brooklyn, New York 11231
(718) 403-0033
We are open seven days a week from 11:00am – 10:00pm
For info on hours, follow each restaurant's socials:
Frankies 457 Spuntino
Franks Wine Bar
F&F Pizzeria