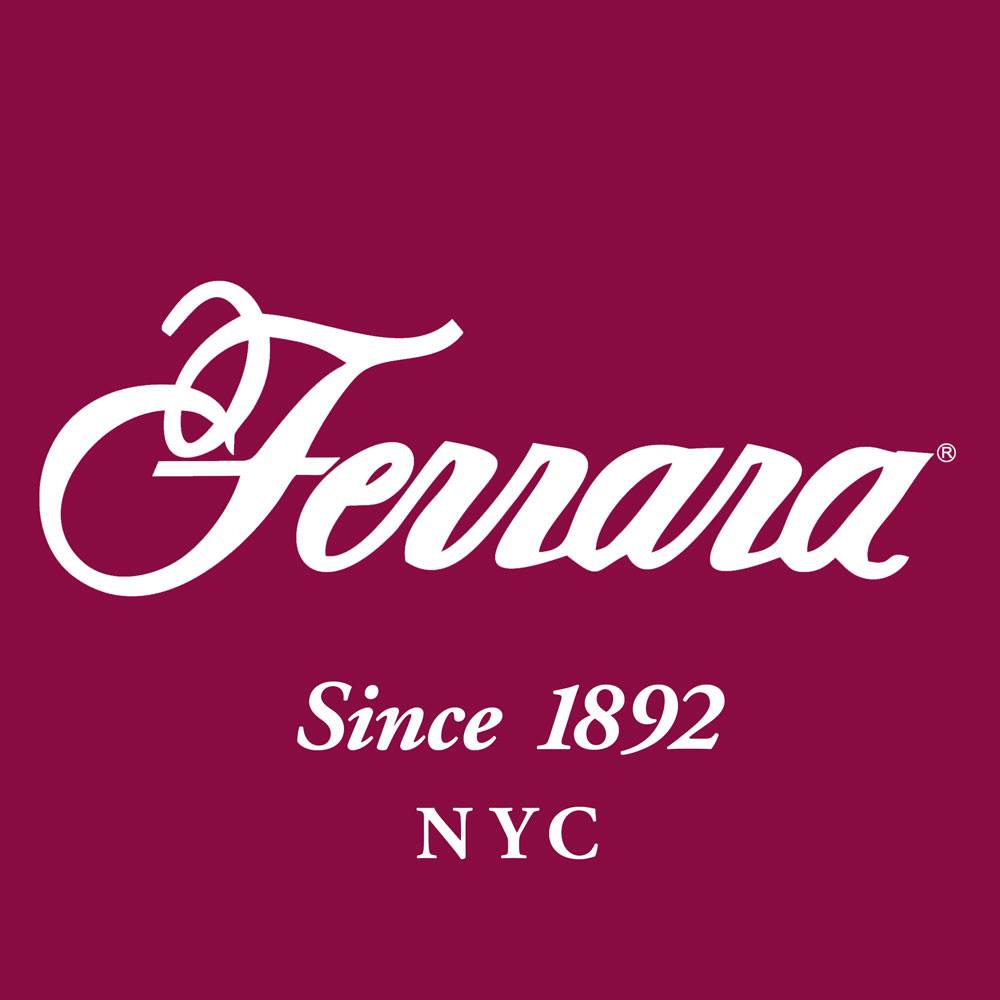 Ferrara Bakery & Cafe
Baker and importer of over 200 superb Italian specialties, Ferrara Bakery & Cafe dates its origins to 1892 when Café Ferrara first opened its doors in New York City's Little Italy for opera lovers seeking likeminded company and refreshment.
House-made, hand crafted and made fresh daily from secret recipes that span three centuries.
Today, Ferrara is still a family-owned business operated by the fifth generation. Тhat's perhaps the most wonderful thing about Ferrara. Since its beginning in 1892, the spirit has changed very little. We welcome you and hope you'll take a look around.
NATIONWIDE SHIPPING – NYC DELIVERY
SPECIALITY CAKES: Our Specialty Cakes and Wedding Cakes are hand crafted from the finest quality ingredients so you can enjoy your special day.
PRIVATE EVENTS: We invite you to experience over 123 years of New York City tradition in our private event space looking over Little Italy's historic Grand Street from the second floor.
NYC DELIVERY: Most items are available for delivery through Doordash, Grubhub and UberEats. For any other orders, we can schedule a delivery service for an additional fee.
WHOLESALE: Allow us to design your vision for any social or corporate affair by selecting a unique, custom dining experience that only Ferrara can deliver. Work with our team to select menu items or employ our Executive Chef to create your menu using the freshest seasonal fare. Attention to detail is of utmost importance and events are executed with expert technique and impeccable service.
195 Grand Street (between Mulberry & Mott Street) New York, NY 10013
Ferrara Bakery & Cafe Hours:
Monday–Thursday: 10 AM to 9 PM
Friday: 9 AM to 11 PM
Saturday: 9 AM to 11 PM
Sunday: 9 AM to 9 PM
(212) 226-6150