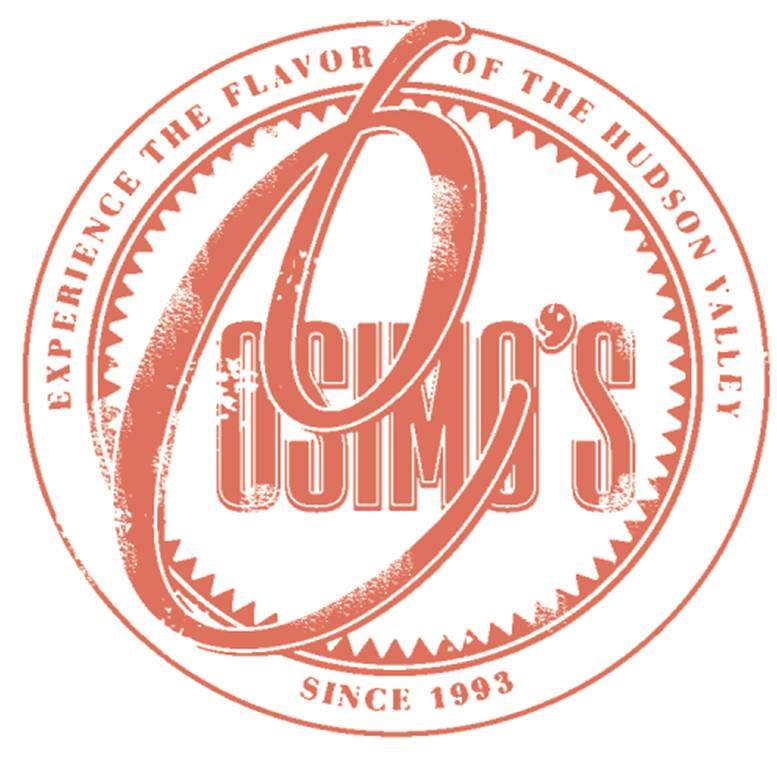 Cosimo's Brick Oven
Cosimo's Brick Oven: bringing everyone together around the table is an enduring tradition within the Cosimo family.
FAMILY FARM TO FAMILY TABLE
Our founder, Cosimo DiBrizzi, loved nothing more than preparing a meal and inviting friends and family to enjoy it. From the traditional Italian recipes of Cosimo's youth in Salerno, to recipes refreshed by Executive Chef Matt Sherry, we know that the quality of every meal is only as good as the quality of the ingredients.
That's why we have worked closely with so many family farms throughout the Hudson Valley for over 35 years. We've been doing farm-to-table since we opened our first restaurant.
ABOUT THE FOOD:
Traditions refreshed, that's how we like to think about the food we serve. From our handcrafted mozzarella and sauces, to our desserts and special cocktails, we take our traditional family recipes and refresh them to include produce from Hudson Valley Farms that we have sourced to ensure the highest quality, and most robust flavors possible.
Our signature wood-fired brick oven pizzas and flatbreads are made with semolina crusts and toppings that range from the traditional Napoletana pizza to the mouth-watering prosciutto & fig flatbread. Our pasta, meat and fish dishes, all based on traditional recipes, are elevated by sourcing the finest available ingredients. Every meal is cooked to perfection and served with the warm, friendly dedication that has made Cosimo's one of the regions favorite dining destinations.
120 Delafield Street, Poughkeepsie, NY 12601
Cosimo's Brick Oven has four Hudson Valley locations:
Poughkeepsie
Woodbury
Middletown
Newburgh
Phone: (845) 485-7172
HOURS:
Monday – Thursday 11:30am – 10:00pm
Friday & Saturday 11:30am – 11:00pm
Sunday 12:00pm – 10:00pm