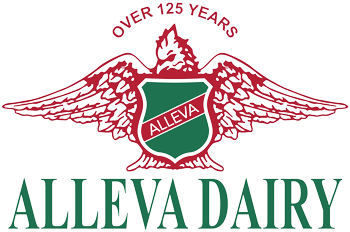 Alleva Dairy
Alleva Dairy is temporarily closed after being in business for 130 years in Manhattan. They are scheduled to reopen a new cheese store in New Jersey in August 2023.
Established in 1892, Alleva is the oldest cheese store in America & continues to serve its community by making the finest quality ricotta & mozzarella.
Alleva's origins are Benevento, Italy, from where the owner, Pina Alleva, immigrated. Robert Alleva, Irma's nephew, ran the store until 2014 when their cousin, John "Cha Cha" Ciarcia took over the reigns. Cha Cha was affectionately known as the unofficial mayor of Little Italy. Sadly, Cha Cha passed on in 2015 leaving his wife, Karen King, to carry on the tradition of Alleva Dairy.
Karen's sister Denise, nephew Sean, and niece Nikki all currently work at Alleva. During the San Gennaro festival, all of the aunts, uncles, and cousins lend a hand. We are all passionate about life and even more passionate about great Italian cuisine. For Karen, it always was, and always will be about family.
We warmly invite you all to come to experience a piece of Italian-American history and be a part of our Alleva family.
Sei parte della famiglia!!!
We are relocating to Lyndhurst, New Jersey! Our family would like to thank all of our friends and loyal customers who supported our store for generations. As well as our online clients, and those who continued to support our business up until our last day. We are excited to open our new location in the near future. We will keep the Alleva food and family tradition alive and well. Thank you all again for your continued support! Love, The Alleva Family
(212) 226-7990