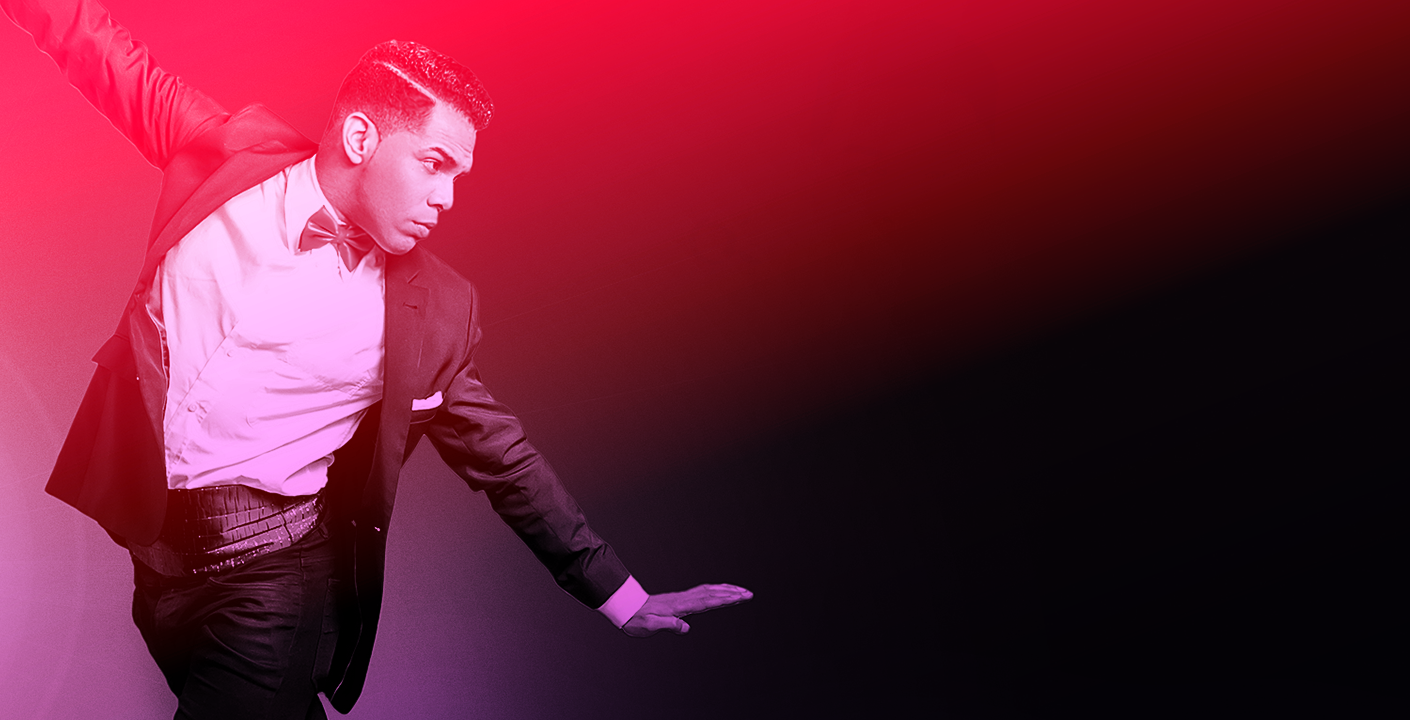 Osmani Segura
Osmani Segura is a professional dancer, instructor and choreographer.
He specializes in Latin dances such as Salsa Cuban Style, Reggaeton, Rumba and a few Afro Cuban dances. Although he is a known Cuban Salsa Dancer, he sees himself as an all around dancer.
Hello, I'm Osmani Segura. I am a Cuban dance instructor who lives in Germany. My passion is dancing and teaching, as well as motivating others to incorporate dance into their daily activities to live a more fun and healthy life.
Osmani was born in Havana, Cuba, where he spent many years of his early career been part of several dance companies that allowed him to improve his skills and knowledge also in Cuban Traditional Dances like, Cha Cha Cha and Mambo.
In the early 2000s, Osmani entered the big stages as a member of Sabor Latino, a very popular dance crew from college, directed by former Tony Menendez Company member, Yuri Barroso. During his time in Havana he also taught Salsa Cuban Style, in Cuba known as "Casino," at the German agency Sprachkaffee, a period that brought him a vast pedagogic experience regarding dancing.
Later on in Germany, he continued his career as a dancer and instructor in the city of Karlsruhe. In 2006 he joined Just Blaze, a very successful Hip-Hop and Urban Dance crew leaded by Camillo Lauricella. Together with Camillo's crew, he won the subtitle at the South German Hip-Hop Championship, the first place at the German Hip-Hop Championship and later they obtained the place six at the World Hip Hop Championship in the city of Bremen.
STAGE
Between 2010 and 2012 Osmani shared the stage with "Mezcla Perfecta" by the Cuban duet Ronald Morales and Maikel Santana, owner of Santana Dance School in Munich. He also performed with the Latin Instinct Dance Company by Melissa Fernandez and Los Freakos with Dominik Sass and Marco Lampariello.
In 2012 Osmani made his solo debut with the show "Vagabundo". The same show that in 2013 would rise to popularity after the performance at the Istambul International Dance Festival in Turkey. Since 2015 he has been working with Yailén Serrano, a young Cuban talented female dancer, with whom he performs the show "Me Voy" from Los 4.
TV
On the small screen, Osmani has also made a few appearances over the last years. Under the dancing company of Melanie Auner, Melissa Fernandez and Sabrina Zehnle, he has been invited several times to perform on TV, on SWR, a german radio and television network.
DANCE INSTRUCTOR
In the city of Karlsruhe, he worked as a dance instructor at the Son Latino dance school. He also taught Salsa Cuban Style, Rueda De Casino, and Bachata Moderna at the Salsa Academy in Heidelberg.
As an artist he has taught and continues to teach and perform at several salsa congresses and festivals all over Europe.