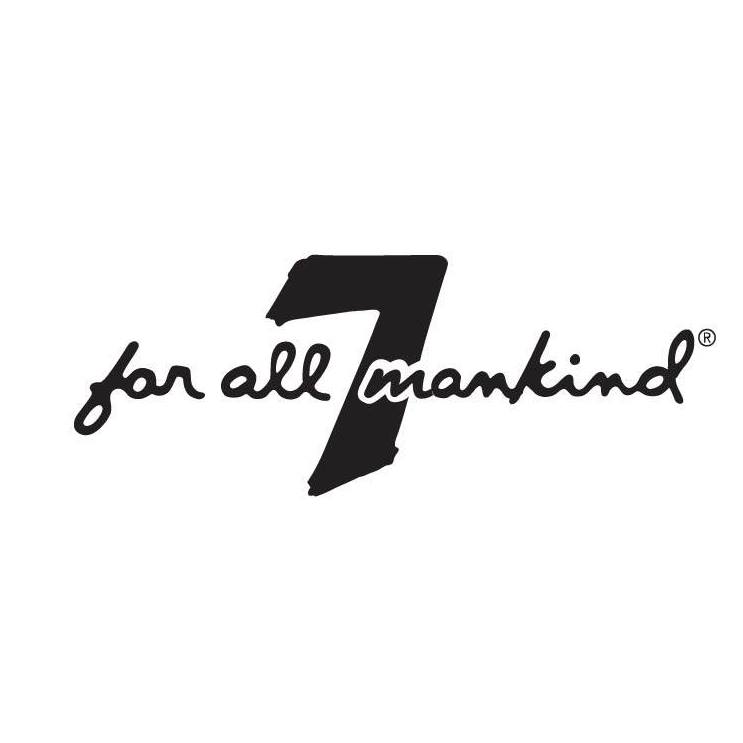 7 For All Mankind
7 For All Mankind (often referred to simply as 7FAM) is an American denim brand for women and men.
Breezy Styles. Kicked-Back Attitude. Discover Jeans, Tops, Dresses & More.
Styles: Bootcut, Flare, Skinny, Trouser, Cropped, Straight-Leg
At 7 For All Mankind, we believe sustainability should be a way of life. Every day we take steps towards making the world Better For All Mankind. We approach everything we do, every product we create, every vendor we work with through a lens of how can we do better? With that always in mind, we focus on three areas: materials, manufacturing, and mankind. These pillars drive everything we do.
MATERIALS
Our promise is to make better, more sustainable choices. We pride ourselves on sourcing more responsible materials from around the world including recycled yarns, hemp, Tencel™ Modal, LENZING™, ECOVERO™, and more.
MANUFACTURING
Every day, we work towards refining our processes to lessen our impact by working with our supply chain partners to reduce emissions, energy, and water usage.
MANKIND
Together, we are working towards creating a better future. One of the ways we are doing this is by making continued progress towards fair wages and better working conditions.
New York Locations:
7 For All Mankind – Bleecker
347 Bleecker Street New York, NY 10014, United States
7 For All Mankind – Woodbury Common Premium Outlets
954 Grapevine Court #954 Central Valley, New York 10917