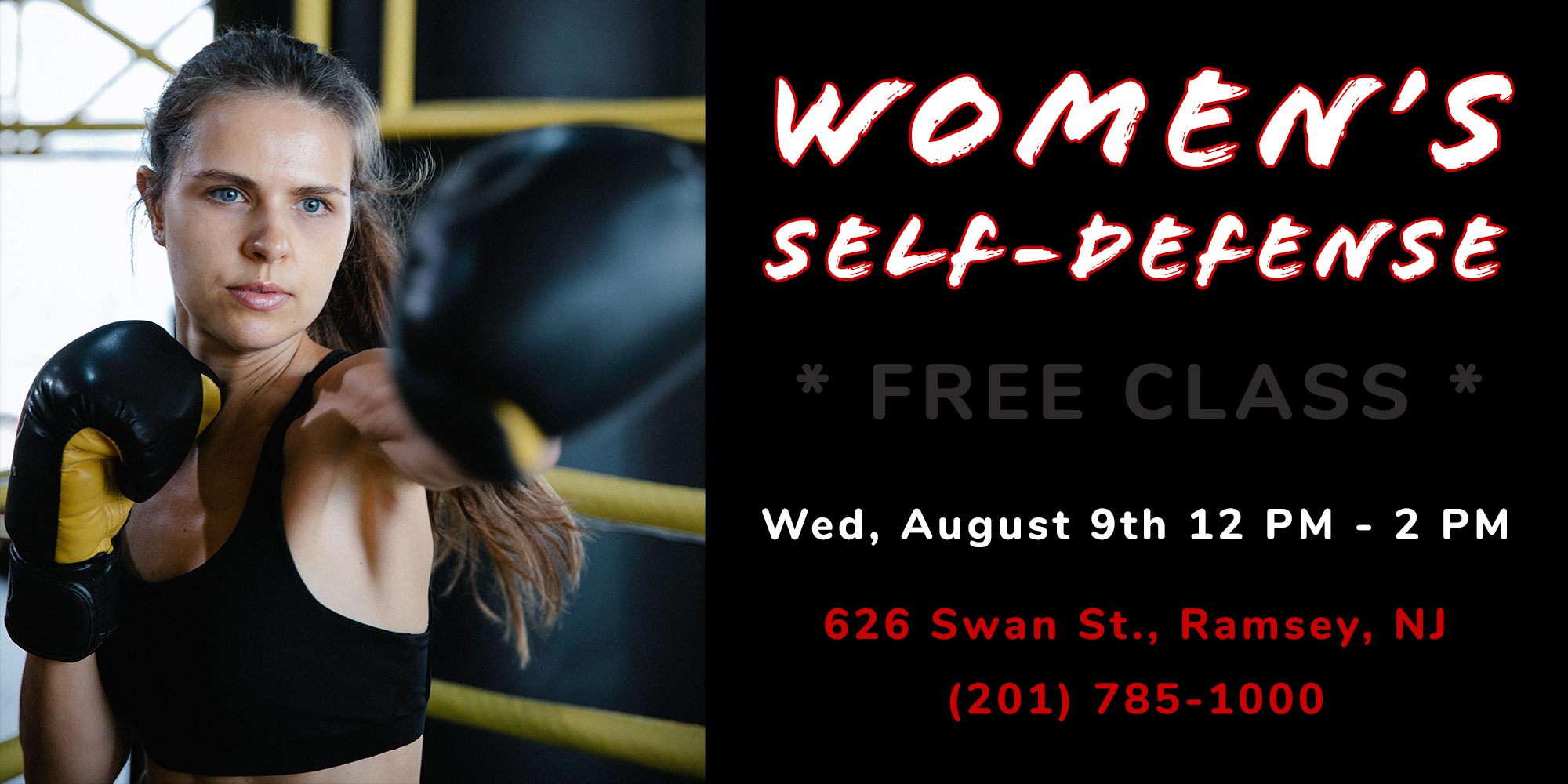 Women's Self-Defense Class (Free) at Krav Maga NJ
(Free) Women's Self-Defense Class at Krav Maga NJ.
Wednesday, August 9, 2023
12 PM – 2 PM
Krav Maga for girls & women boosts courage & capabilities, determination & assertiveness, putting an end to most anxiety / worries without instilling a false sense of confidence.
Our training boosts self-defense, fighting skills, and the abilities of protecting others. It teaches how to use both strengths & weaknesses in order to excel & empower oneself.
During this self-defense seminar, you will learn:
✔Risk analysis during violent confrontation
✔Specific techniques & training methods
✔Awareness, mental training & empowerment
✔Defending different attacks & strikes
✔Releases from dangerous grabs
✔Self-defense on the ground
✔Dealing with harassments & threats
✔Use of common objects for self-defense
✔Dealing with an armed attacker
✔Specific & designated power & fitness drills
✔Training to deceive aggressor (fake compliance)
✔Avoid violent confrontation & escape from danger
Have questions about our women's self-defense class?
The only Krav Maga school in NY associated with KMG & Master Eyal Yanilov.
📲 (201) 785-1000
📩 [email protected]
What is Krav Maga?
"Krav-Maga pronounced [Krahv Muh-GAH] is Hebrew for "contact combat", and is the official self-defense system of Israel. Forged from the experiences of the elite units of the Israeli Defense Forces and adapted for civilian use, Krav Maga has continued to evolve for more than 50 years.
As a completely modern and practical system of self-defense, Krav Maga is a martial art system that has been continually refined and developed as a result of actual modern combat and real world self-defense experiences.
Krav Maga is a self-defense system that is perfect for use in the street – a place where there are no rules. It is a complete system that anyone can utilize – regardless of size, strength, or fitness.
Benefits of Krav Maga:
Weight Loss
Learn effective self-defense
Improved Confidence
Improved Aerobic + Anaerobic fitness
Learn to perform under stress