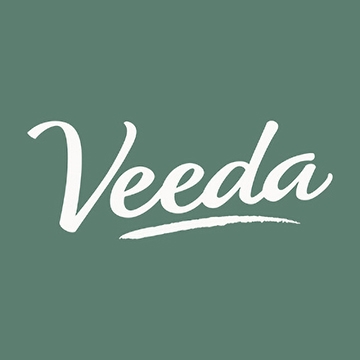 Veeda
Veeda products are free of chemicals, wood or synthetic fibers, additives and pesticides, making them the softest, purest and most hypoallergenic products on the market today. So, they won't disturb your delicate balance … down there.
Natural period products. Pure cotton. No chemicals. No synthetics. No dyes.
After learning how conventionally made feminine care products affected our body and environment, Veeda was created. We talked to a lot of women about what they liked and disliked about feminine care products; the one thing that surprised us was that most women had no idea that some of the conventional brands they were using contained synthetic ingredients and chemicals that could be harmful to their body and their health! We're talking about harsh ingredients that not only touch a woman's skin but also may remain on or in her body long after use, potentially affecting her health.
When it comes to taking care of yourself and your health, it's important to know exactly what you're putting in or on your body. We want women to always be able to make informed, educated decisions about their body and their health.
That's why we chose the name Veeda, which comes from "Vida," Spanish for "Life," and "Veda," Sanskrit for "Knowledge." Our name reflects our unwavering commitment to complete transparency in all we do, from ingredients to sourcing to labeling. The more you know, the more reasons you will have to choose Veeda.
Better For You. Better For The Planet: Veeda products are not just safe for you, they are safe for the planet. Our products and packaging are made with recyclable and biodegradable materials.
All Veeda products are manufactured in a world-class, FDA-registered European facility that is ISO 14001 compliant. We use oxygen-based cleansing agents instead of bleach, so you can be sure that our products are dioxin free. Our tampons, pads and liners are tested according to the same stringent criteria applied to medical devices. We handle our cotton from farm to package in one facility, ensuring the strictest quality control.
Gentle on your body, and on our earth, you can feel good about using Veeda products.