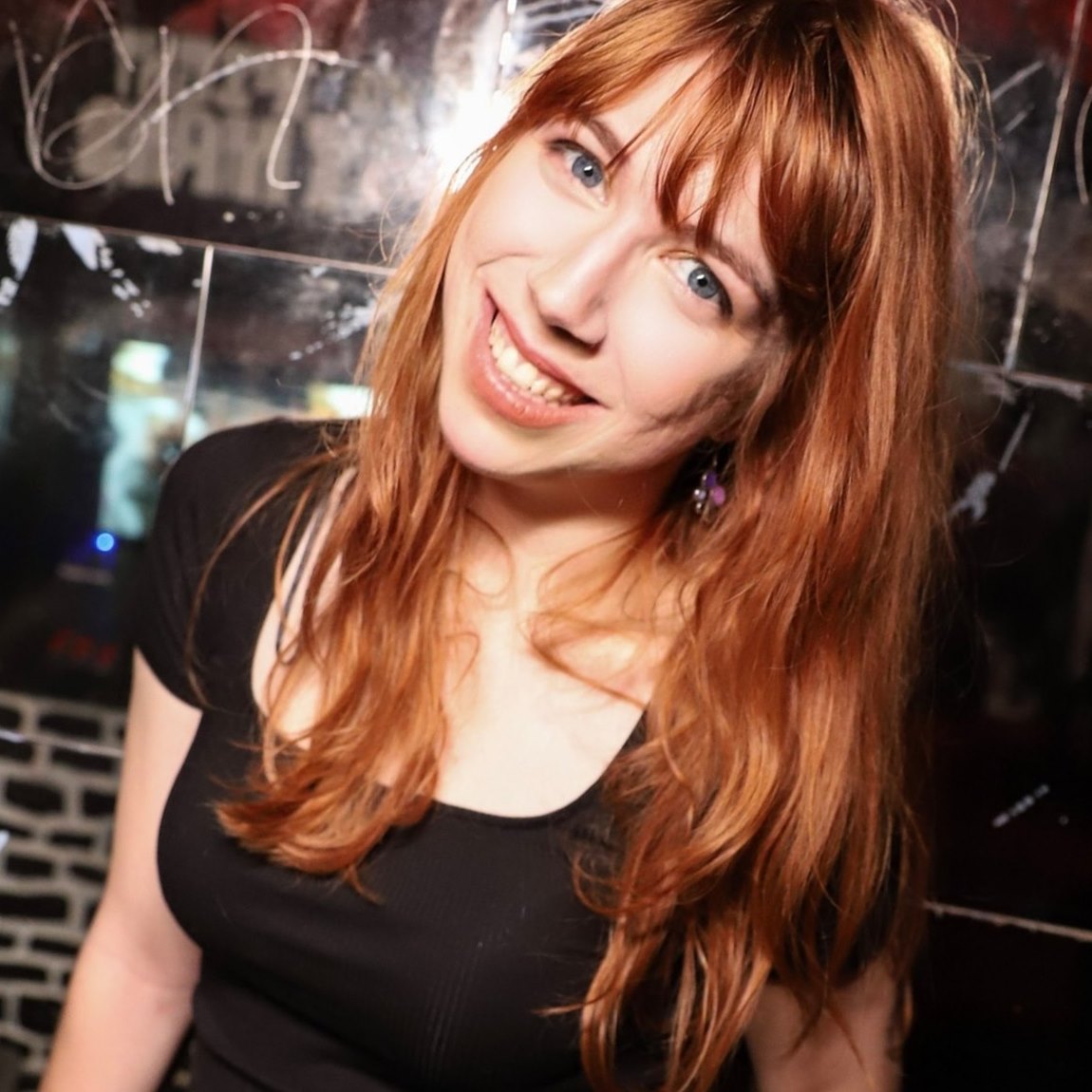 Tina Friml
Tina Friml is a New York-based comedian, originally from Burlington, Vermont.
⭐️ Spaz in the City ⭐️ Seen on Comedy Central, The Drew Barrymore Show, Just For Laughs | New York, NY
Having merged into standup comedy following an upbringing in local theater and a decade as a songwriter, Tina Friml was named a 2019 JUST FOR LAUGHS New Face and has appeared on THE DREW BARRYMORE SHOW'S 'Bananamores', 2019's NEW YORK COMEDY FESTIVAL, 2019's LIMESTONE COMEDY FESTIVAL, and the NBC Comedy Spotlight Series as part of 2018's WOMEN IN COMEDY FESTIVAL.
She is the 2018 winner of VERMONT'S FUNNIEST COMEDIAN at Vermont Comedy Club, Tina has been a frequent performer at her home club, Vermont Comedy Club, where she headlined her sold out show in fall 2019, along with opening for national acts over the lest three years such as Bobcat Goldthwait, Hari Kondabolu, Kurt Braunohler, Sean Patton, and Michele Buteau. She won the 2019 Seven Daysie for 'Best Standup Comic (in Vermont)' and was featured on the cover of Burlington Free Press, WCAX, and VPR's 'Vermont Edition.' She was listed as one of Seven Days' most influential female comics in Vermont in 2017.
Appearing at The Vermont Comedy Club, Boston Comedy Chicks, Boston Comedy Arts Festival.