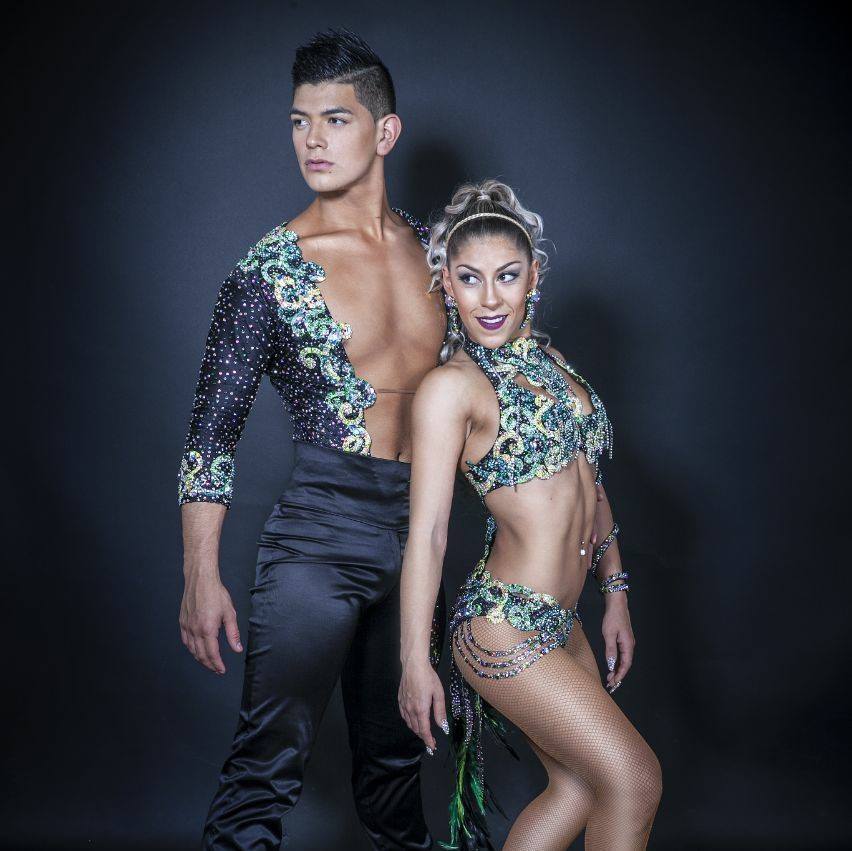 Karen Y Ricardo
Karen Y Ricardo – one of the best known Latin dance couples globally!!
At only 27 and 28 years old, they are the couple with the most world and national titles. They combine elements of acrobatic dances with classic salsa, which makes it attract the attention of the whole world.
Their outstanding participation in the World Of Dance season 2 program, broadcast by the North American network NBC, has led them to consolidate their fame outside the world of dance. They were nominated for the renowned American Emmys Awards in 2019 as best choreographers in three dance routines. Also that same year they won the renowned award for Best TV Show Choreography at the World Chorography Awards, LA.
They have become prominent personalities worldwide!
They have been dancing professionally for 10 years, and currently travel the world doing classes, choreography, coaching and shows at dance congresses, TV shows and private events every weekend.
Showing their art, they have visited countries as different as Australia, Israel, Turkey, France, Spain, New Zealand, Mexico, Japan, Singapore and the US. They currently have their own teams, dancing their choreographies, "Karen and Ricardo World Dance Crew" in more from 12 countries, instructional videos to learn how to dance salsa, and a store with merchandising that includes: videos, t-shirts, bags for dance shoes, and tape to stick dance costumes.
ONLINE SALSA CLASSES – JOIN STUDENTS FROM ALL OVER THE WORLD LEARNING TO DANCE SALSA WITH THE STYLE OF KAREN Y RICARDO!
If you want to learn Salsa, it doesn't matter from the country where you are, you can have the classes of these champions directly at your home and learn every week with us.
STORE – Visit their store where you will find:
DANCE AND SPORTSWEAR
DANCING SHOES
COSMETICS
AND MORE SURPRISES