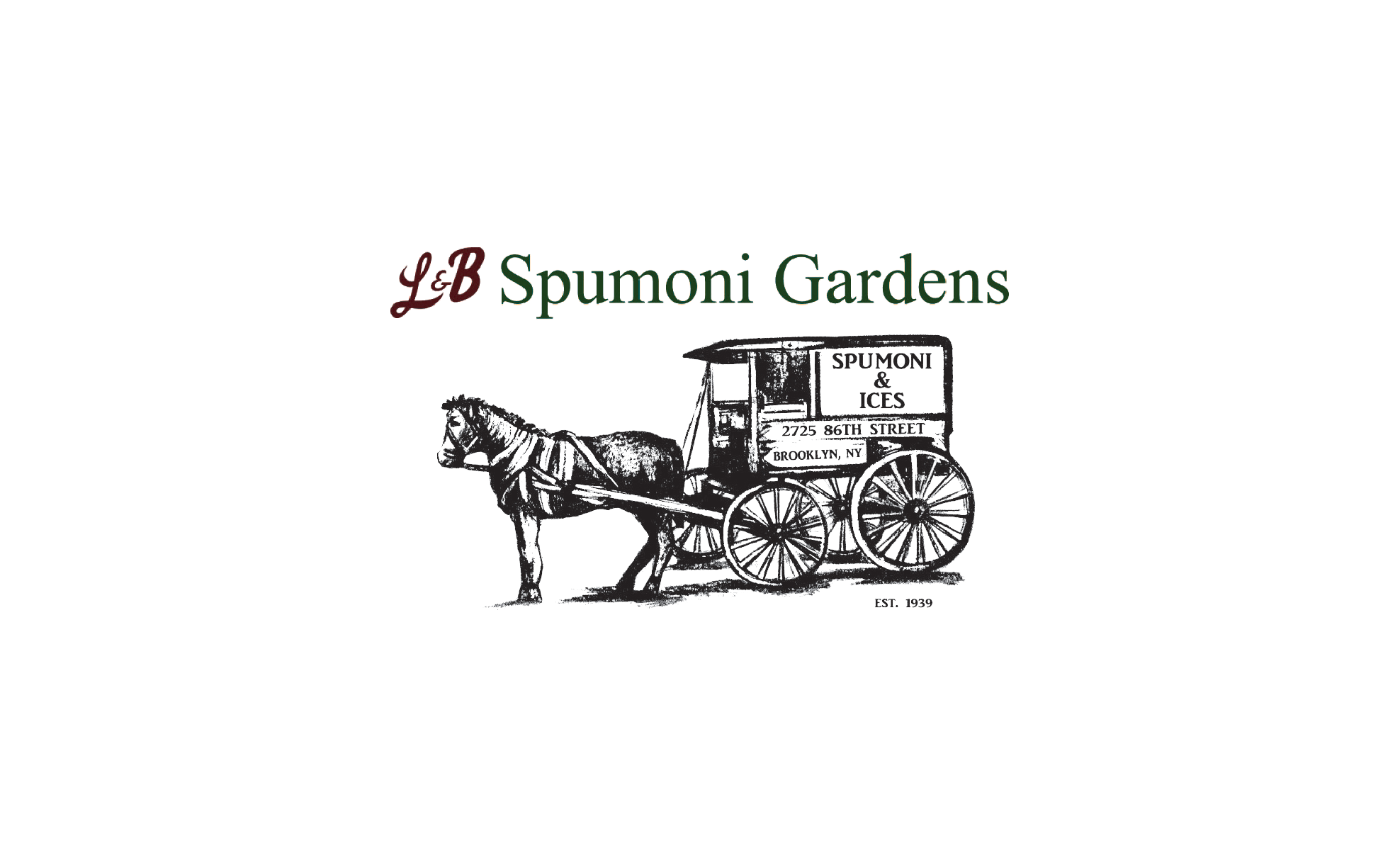 Spumoni Gardens
L&B Spumoni Gardens is a pizzeria-restaurant in the Gravesend neighborhood of Brooklyn, New York.
Originally conceived as an ice and spumoni stand prior to World War II, it grew during the mid-1950s into a full-scale pizzeria that's known today primarily for its Sicilian pizza and ices.
A must try Italian-American restaurant in Brooklyn!
A little history…
Founder Ludovico Barbati came to the United States in 1917 from Torella dei Lombardi, Italy. In 1938, Barbati sold Spumoni and Italian Ice from a horse and wagon. In 1939, he purchased a vacant property on 86th Street to make the spumoni and ice. By the mid 1950s, the location came to be L&B Spumoni Gardens, with the spumoni factory, a pizzeria and a luncheonette all on site. L&B Spumoni Gardens is now in its fourth generation. There will always be a family member to greet you at our doors. We are proud of our heritage and we know how proud our grandfather Ludovico would be of us. We are so very grateful for his insight.
"Pizza is an art. I'm passionate about it – the tradition of it, making it, and sharing it." – Ludovico Barbati
BENSONHURST
2725 86th Street, Brooklyn, NY, 11223
(718) 449-1230
DUMBO
46 Old Fulton Street, Brooklyn, NY 11201