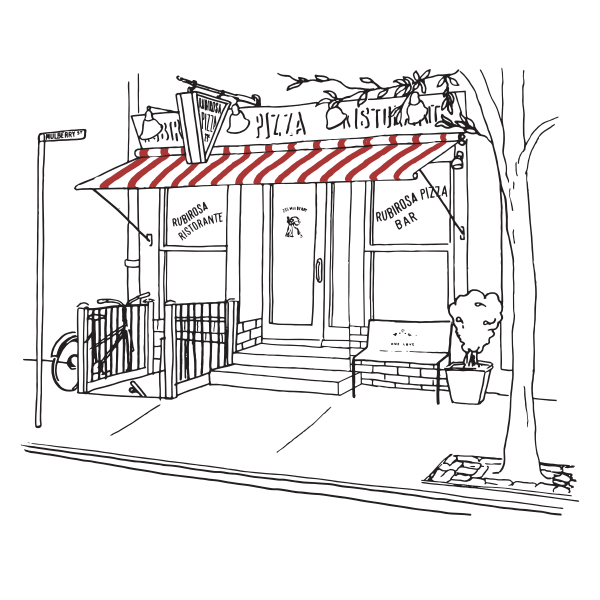 Rubirosa Pizza
Rubirosa is a family-run neighborhood favorite on Mulberry Street since 2009.
AJ Pappalardo was the son of Giuseppe Pappalardo – the founder of Joe & Pat's in Staten Island. After years of working the family business, he wanted to create an institution like his father's in Manhattan. He was inspired by the 57 year old family recipe and created his own instant classic.
While we may be known for our legendary thin crust pizzas, we offer a full menu featuring hand-made fresh pastas, a gluten-free menu, desserts, and other Italian-American classics.
Catering: From an office party to an at-home celebration, we can help with your next event.
Order Online for Pick-Up or Delivery
Celebrate the good times at Rubirosa: welcoming groups of 8-20 guests for family-style lunch / dinner. The family-style menu is fully customizable to select your favorite Rubirosa antipasti, pizzas and pastas. Don't forget the dessert – custom cakes available as well!
Rubirosa Pizza is located in the heart of Nolita and bridges the gap between the old and new neighborhood regulars. Our homey and comfortable atmosphere welcomes every occasion, from family-style group dining, to a casual afternoon apertivo at our cozy bar.
Rubirosa Pizza looks forward to welcoming you! Buon Appetito!
235 Mulberry Street, New York, NY 10012
(212) 965-0500
We are open 7 days a week!
Sunday – Thursday: 11AM – 10PM
Friday – Saturday: 11AM – 11PM