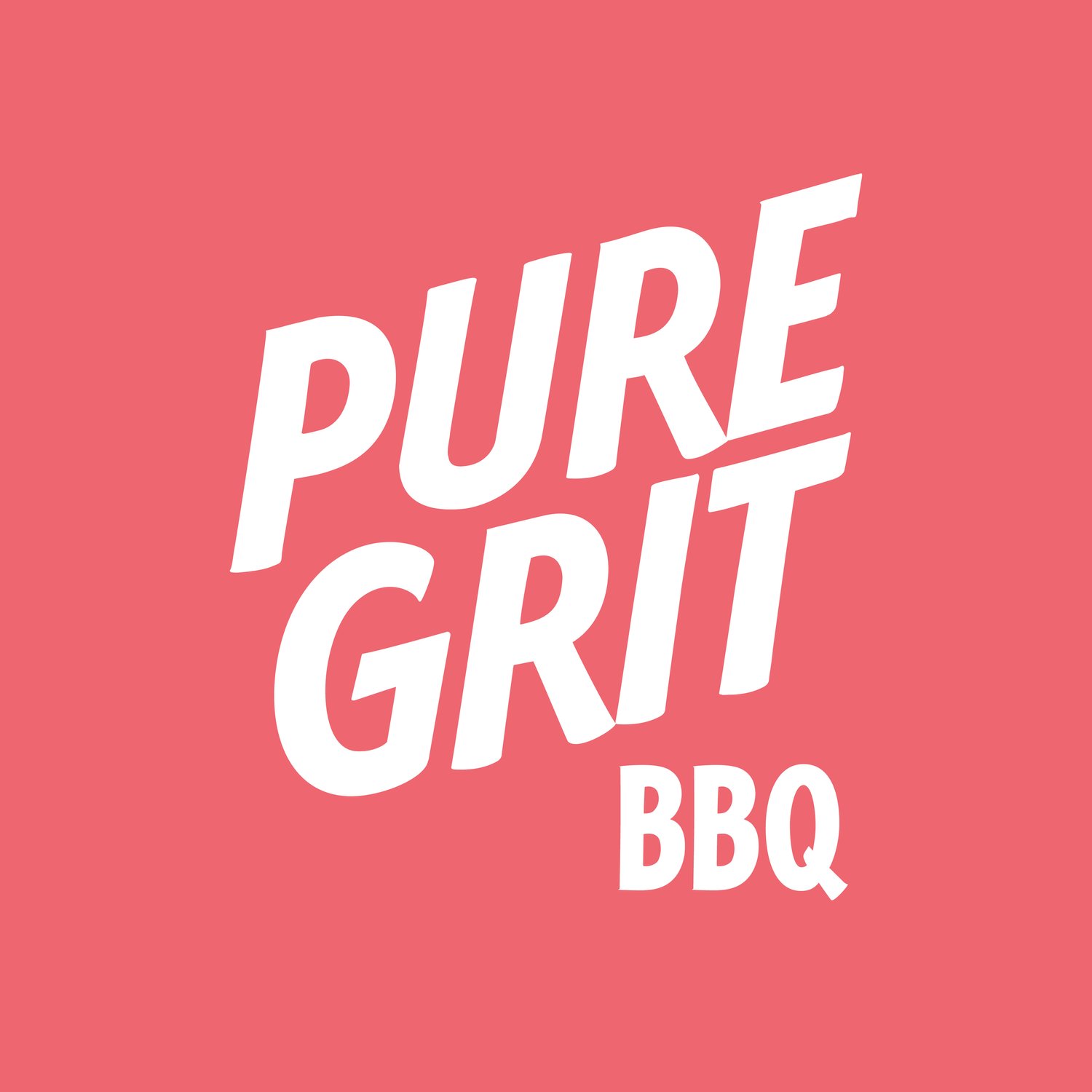 Pure Grit BBQ
Pure Grit BBQ is a fast-casual plant-based barbecue restaurant in New York City.
Vegan counter serve with creative sandwiches, BBQ platters, waffles, sides, and drinks.
Enjoy classic BBQ dishes with their signature sauces and cornbread waffles.
Plant-Based BBQ For All. Their menu is vegan, gluten-free, and 100% delicious.
BBQ FOR THE BOLD.
Shop our BBQ kits and blends: The kits are the perfect introduction to BBQ. It includes The BBQ Sauce, The Hot Stuff, and our BBQ Blend. (As seen in The New York Times Front Burner & The Beet Editors Pick.) The blend comes with 3 half pound bags of The BBQ Blend. Ingredients: Achiote, coriander, cumin, smoked paprika, allspice, Mexican oregano, smoked hickory salt, black pepper, Demerara sugar, garlic, cinnamon, lemon peel and whole cloves.
If you're in search of condiments that will level up everything you cook this season, look no further than Pure Grit.
36 Lexington Avenue in Manhattan, NYC (between 23rd and 24th street)
CALL (646) 449-8782
Hours:
Monday….……….11:00AM-8:00PM
Tuesday….…..…..11:00AM-8:00PM
Wednesday……..11:00AM-9:00PM
Thursday….……..11:00AM-9:00PM
Friday……………..11:00AM-9:00PM
Saturday……..….11:00AM-9:00PM
Sunday………..….11:00AM-8:00PM
If you need catering for 10 people or fewer, you can order by calling us. If you would like to place a catering order for more than 10 people, or would like to have Pure Grit BBQ staff your catering event, please send us an email.