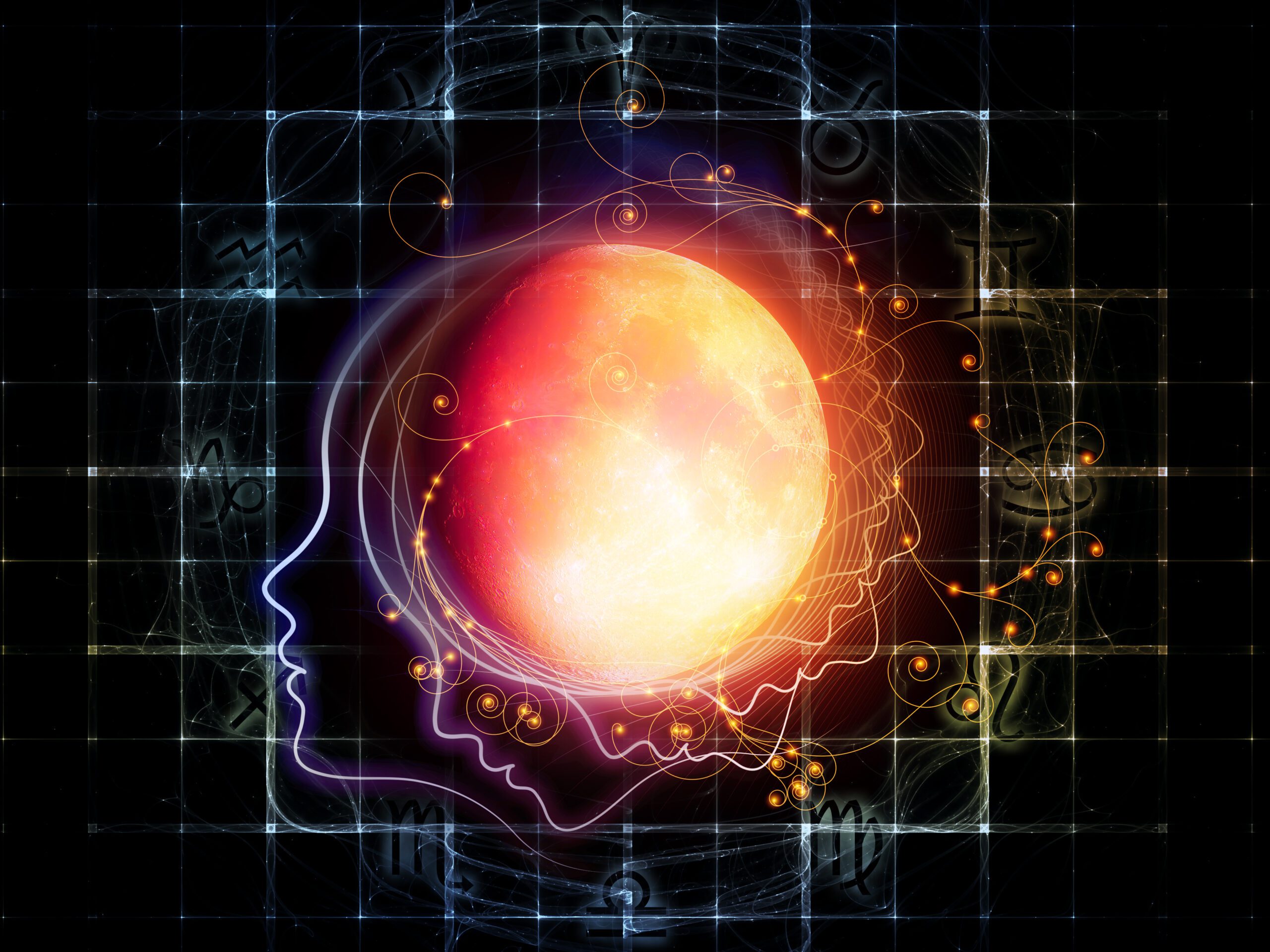 NY Craniosacral Therapist
Holistic Healing with a LI/NY Craniosacral Therapist.
Craniosacral Therapy (CST) is a light touch manual therapy that works with the body's self-correcting mechanism to affect multiple structural and physiological systems in attaining greater health and well being.
As the name implies, it involves mobilizing restrictions within the cranium and the sacrum. However, because of the anatomical and physiological connections, it is really a whole body approach.
CranioSacral Therapy is a gentle, hands-on method of evaluating & enhancing the functioning of a physiological body system called the craniosacral system – comprised of the membranes & cerebrospinal fluid that surround and protect the brain & spinal cord.
Using a very soft touch, practitioners release restrictions in the craniosacral system, which has been shown to improve the functioning of the central nervous system, as well as many other systems of the body, such as digestive, musculoskeletal, respiratory, circulatory, and more. CST has also been shown to help with the physical components related to such somatic conditions as Post Traumatic Stress (PTSD), depression and anxiety.
By facilitating the body's natural and innate healing processes, CST is increasingly used as a preventive health measure for its ability to bolster resistance to disease, and has been shown to be beneficial for people seeking help with a wide range of healthcare challenges and symptoms including: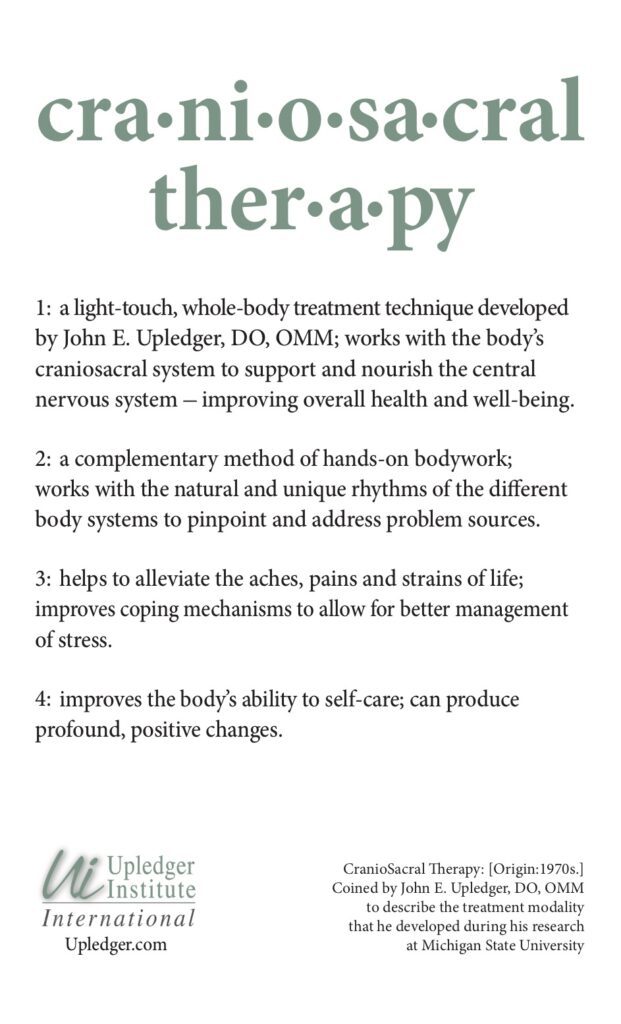 Migraines, Headaches
Chronic Pain
Motor-Coordination Impairments
Central Nervous System Disorders
Orthopedic Problems
Traumatic Brain Injuries and Concussions
Alzheimer's
Spinal Cord Injuries
Scoliosis
Conception, Pregnancy, Birth
Pediatric Challenges
Learning Differences, ADD, ADHD
Autism and Sensory Processing
Chronic Fatigue
Emotional Difficulties, Depression
Stress and Tension-Related Problems
Fibromyalgia and other Connective-Tissue Disorders
Temporomandibular Joint Syndrome (TMJ) and Dental Challenges
Immune Disorders
Post-Traumatic Stress Disorder (PTSD):
Craniosacral therapy has effectively helped those afflicted with PTSD regain levels of normalcy within themselves and in relationship to their family, community and work.
Craniosacral therapy can help by facilitating optimal cell shape. Craniosacral therapy can help the body change cell shape through gentle techniques that improve inherent pathways of self-correction. As cells change and correct their shapes, the trauma imbedded within the cells can be processed with greater efficiency. It's as though the traumatic energy trapped within cells can move, respond and synchronize with body systems that oscillate in frequencies of correction, integration and balance rather than trauma. As this occurs, the challenging effects of PTSD can decrease, thus leading to greater ease within oneself and one's surroundings.
A Healing Therapy Connecting Mind, Body, Spirit
What is craniosacral therapy and what does it do?
Craniosacral Therapy helps resolve and heal pain / dysfunctions throughout the body.
Throughout his career as an osteopathic physician, Dr. John E. Upledger was recognized as an innovator and leading proponent in the investigation of new therapies. His development of Craniosacral Therapy in particular earned him an international reputation. Although much of his experience was garnered through private clinical practice, Dr. Upledger served from 1975-1983 as a clinical researcher and Professor of Biomechanics at Michigan State University. During those years he supervised a team of anatomists, physiologists, biophysicists and bioengineers in experiments testing the existence and influence of the craniosacral system.
The results of those scientific studies explained the function of the craniosacral system and its use in evaluating and treating poorly understood malfunctions of the brain and spinal cord.
Dr. Upledger went on to develop Craniosacral Therapy and other complementary disciplines that are now taught worldwide to healthcare professionals through Upledger Institute International's educational programs. Dr. John E. Upledger was co-founder of Upledger Institute International, Inc. and former medical director of Upledger Clinical Services. Born on February 10, 1932 in Detroit, Michigan, Dr. Upledger passed away on October 26, 2012 at his home in Palm Beach Gardens, Florida.
For manual therapists and other healthcare practitioners worldwide, his legacy is his generosity of spirit in sharing his discoveries and knowledge and ensuring their right to practice. For his patients and the patients of his students, his legacy is an open mind and heart to the validity of non-traditional medical approaches. For his family and good friends everywhere, his legacy is to stay with your journey despite the obstacles. He has proudly passed the torch From His Hands to Ours.
Over 150,000 practitioners trained in more than 122 countries have taken Upledger courses.
NY Craniosacral Therapist service areas: Long Island, NYC, Upstate New York & NJ.
Correcting imbalances & releasing trauma from the body, mind, soul. Contact a NY Craniosacral Therapist for further information.