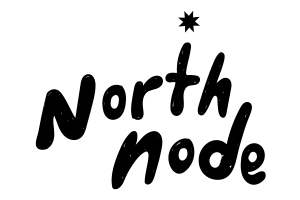 North Node
The studio is named after the North Node, a point in astrology that shows the direction your soul is evolving. What if there was a physical space to explore and develop your North Node?
The events and classes offered are varied, but they are contained by the concept of learning, embodiment and authenticity.
YOGA – BREATHWORK – MOVEMENT – ECOLOGY- WRITING – ASTROLOGY – REIKI – MEDITATION
The name is also an intention for where we are heading collectively. What future are we co-creating? How can we foster in person connection in a fast-paced, digital world? The studio is a safe sanctuary and gathering place. It is not about ignoring the world around and spiritually bypassing, but regeneration on every level, self, collective and ecosystem. Together we can support each other as we navigate the issues facing us, without being in either extreme of fatalism or idealism.
Objectives:
Get into the body
Connect to community
Find your growing edge that helps others
Be in right relationship with the land
The space is organized by artist Luke Simon who hopes to share the benefits of healing and yoga with people reaching for their passion. Creativity is its own medicine, and we need to allow ourselves to dream in order to envision new futures. Luke is interested in the blurring between creativity and spirituality, how practice that takes us beyond our conditioning and opens up an authentic channel to bring new things into the world, no matter what the medium.
For that reason, the space explores multi-disciplinary approaches and upholds blending, exploration, experimentation, and innovation.
With those big ideas, it must begin in our body. We can get overwhelmed and lost. The body offers the somatic experience to center us. The space started as Say Boo Dance Studio in 2020 and still retains the dance influence. The space is a room to contain diverse explorations and expressions of the path of authenticity.
Most important is the meeting of others, the conversations and connections that occur in real life. Re-emerging from the pandemic, it seemed necessary to have a physical space to gather in. Hope to see you here soon!
77 Cornell Street, #114, Kingston, New York 12401
Parking in The Shirt Factory lot, on the corner of Tremper Avenue & Cornell Street. Signs say "tenants only" but we are tenants, so you're good to park in the lot.