 Juliana's Pizza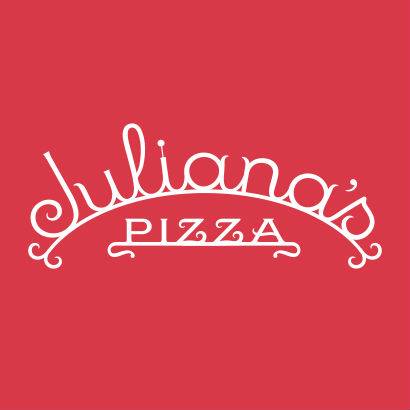 Juliana's Pizza heralds the return of Patsy Grimaldi, NYC's most celebrated pizza proprietor, to 19 Old Fulton Street, the original location under the Brooklyn Bridge where he and his late wife, Carol, founded legendary Grimaldi's Pizzeria.
A NEIGHBORHOOD PIZZERIA SERVING NEW YORK-STYLE PIES
Come on in and get cozy with our warm, welcoming team, and our 800F coal-fired pizza oven!
Unbeknownst to many, Pat and Carol sold Grimaldi's and retired almost two decades ago. In 2012, they "unretired" to partner with their close friend to establish Juliana's Pizza, proudly preparing and serving pies the way Patsy has for generations.
Deliciously thin crusts hosting only the finest house-made, locally and internationally-sourced toppings, expertly turned inside the original hand-built coal-fired oven—the first commissioned in New York in over fifty years.
19 Old Fulton Street, Brooklyn, New York 11201
(718) 596-6700
WE ARE OPEN: Every day at 11:30am except Thanksgiving and Christmas Day
WE ARE CLOSED: Every day from 3:15pm to 4pm in order to "stoke" our coal fired oven;
Early on July 4th (8pm), Thanksgiving Eve (4pm) and Christmas Eve (4pm).
ON JULY 4TH: Our last seating is at 5pm, with take-out thereafter from 6pm until 8pm (last order).
WE GLADLY ACCEPT: Cash and all major cards.
GIFT CARDS AND STAFF APPAREL: eGift cards are available for purchase here.