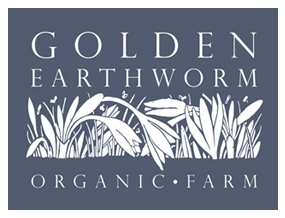 Golden Earthworm Organic Farm
The Golden Earthworm Organic Farm is a small first-generation family farm located on the beautiful East End of Long Island. We grow the highest quality, USDA-Certified Organic produce to feed thousands of families across Long Island through our authentic farm share Community Supported Agriculture program and North Fork Farm Shop.
Our farm was the very 1st Certified Organic Farm on Long Island's North Fork. We've been committed to the art of Organic & Regenerative farming for the past 28 years.
GROWING FOR OUR COMMUNITY SINCE 1994. CERTIFIED ORGANIC. PIONEERING REGENERATIVE CSA FARMING ON THE NORTH FORK.
We were the very first Certified Organic farm here on the North Fork of Long Island when this was a sleepy little place and organic farming was decidedly uncool. We've been busy growing for our community of CSA members here on the North Fork and across Long Island ever since. Pioneers in the Organic, Regenerative Farming & CSA movement with a mission to grow beautiful organic produce at a fair price.
Why do farmers farm? … always the answer is: "Love. They must do it for love."
Matthew Kurek, a classically-trained musician and a natural foods chef with a passion for vegetables, left his kitchen in Manhattan in 1993 and returned to his childhood home on the North Fork to try his hand at farming. Entirely self-taught, he began farming a small half-acre plot in Southold and soon expanded to the land in Jamesport where the farm is now located.
Maggie Wood, an architect and designer by training, joined Matthew a few years later and together they shifted the farm to a CSA (Community Supported Agriculture) model, as it promised a reliable market and strong connection to the community. The program flourished and soon expanded to over 2000 weekly shares distributed across Long Island and Queens, making it one of the largest and most successful of its kind in the country.
The farm has been scaled back in recent years to better suit farm family life with two small kiddos in tow. We farm with a purpose to grow food to feed our community while nourishing and honoring the land – leaving it to future generations in better condition than we found it. And always farming with love…
The Long Island farm is nestled on two parcels of pristine farmland protected by a farmland preservation program on Long Island's North Fork, just steps from the beautiful Peconic Bay.
We also own farmland in a private fertile valley along the banks of the Connecticut River in Springfield, Vermont. Farms in both states are Certified Organic.
652 Peconic Bay Blvd, Riverhead, New York
Call us! (631) 722-3302