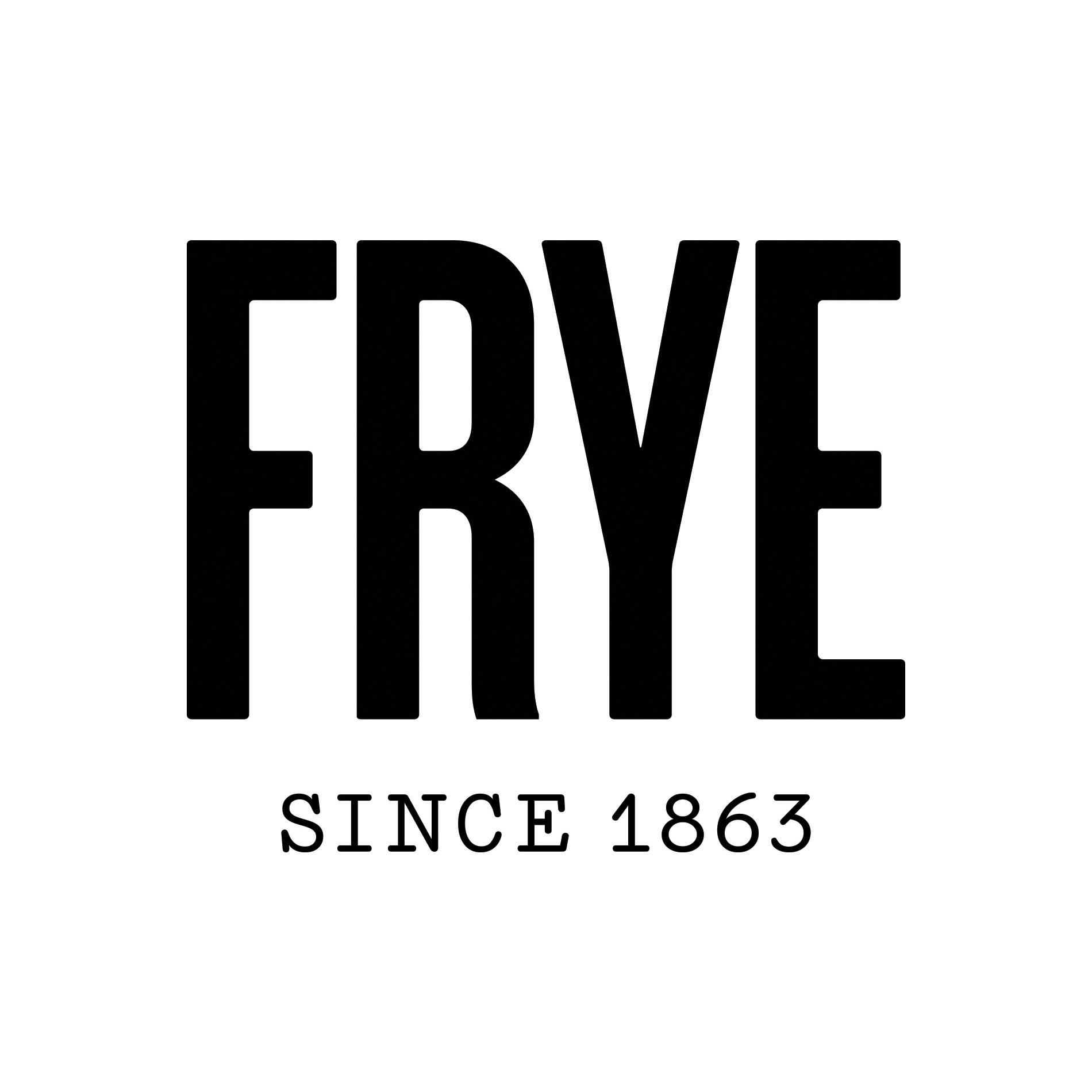 FRYE
150 years ago, on March 10, 1863, John A. Frye opened the doors of a small shop on Elm Street in Marlboro, Massachusetts.
Frye's history and heritage is still told in every stitch of all the shoes we have made since 1863, across cultural shifts and changes in tastes, for generation upon generation.
1888 marks the year that the very first boot ever was made by The Frye Company. With its precision stitching and quality leather, this boot is testimony to Frye's unparalleled craftsmanship. Housed today at the Marlboro Historical Society, this boot was the beginning of a storied commitment to design expertise and quality.
During World War II, Frye traveled the world from Normandy to Okinawa on the feet of US servicemen – even General Patton. News of Frye's outstanding quality and reputation spread worldwide. Half Wellingtons, nicknamed "Jet Boots," were worn by countless navy and army men who continued to order them post-war, well into the 1950s.
Frye crafted custom boots for a number of well known people including Jackie Kennedy, Bing Crosby, Jerry Lewis, Barbra Streisand, Bette Midler, Ann Margaret, Walt Frazier, Laurel & Hardy, Candice Bergen, Liza Minnelli, Carole King, Gene Autry, even President Richard Nixon.
An American Heritage brand, Frye is seen on streets around the world and featured regularly in editorial wells from Vogue and Elle to Sports Illustrated and GQ. Frye has become a favorite of rock stars and celebrities alike. Frye collaborates with brands like Burton, Cutler and Gross and Anna Sui.
Frye offers shipping anywhere in the contiguous U.S. Please note that business days do not include weekends and holidays. Unfortunately, at this time, we cannot ship to PO Boxes or APO/FPO addresses.