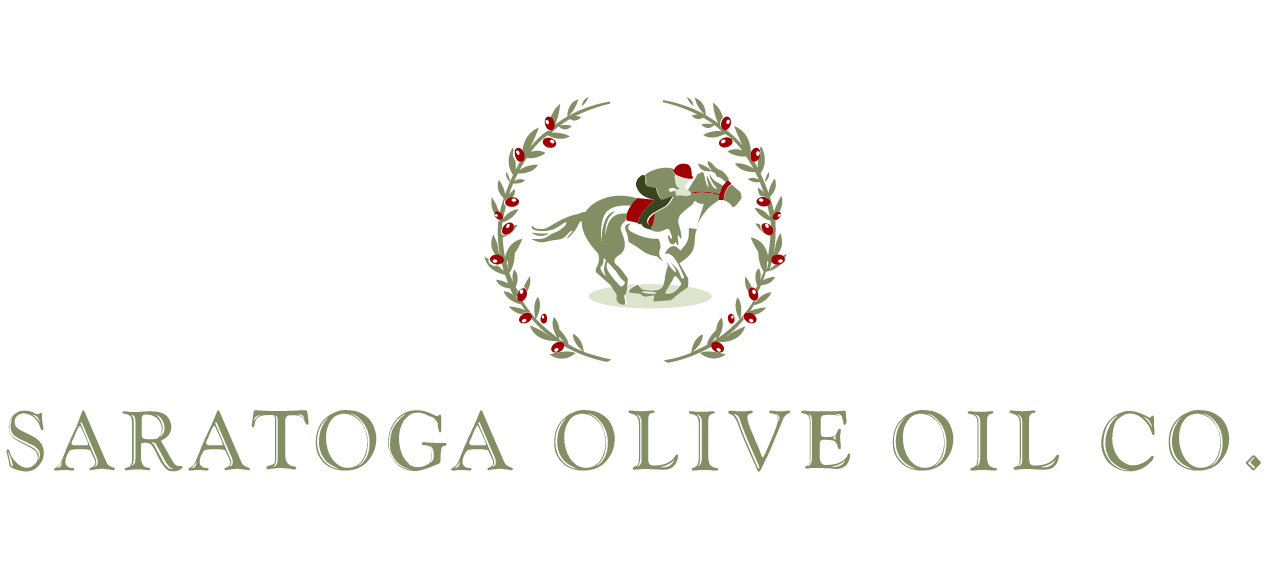 Saratoga Olive Oil
SARATOGA OLIVE OIL CO. is a family business, owned and operated by Chad, Barbara and Clint Braidwood. Before opening Saratoga Olive Oil Co., they worked as research consultants for the pharmaceutical industry. They studied and tested medications on diseases including depression, psoriasis, leukemia, lymphoma, brain tumors and many other medical indications. Although some pharmaceutical advancement has helped society immensely, the owners also witnessed an over-dependence on pharmaceutical medications and not enough attention / education on changing one's dietary & lifestyle habits that, in many instances, can yield the same results.
We follow the olive crush in the northern & southern hemispheres to provide the consumer with the most recently produced & healthiest oils found anywhere in the world.
Our motto is "The best olive oil is the freshest olive oil!"
In 2011, Saratoga Olive Oil Co. was formed. The change to selling EVOO (extra virgin olive oil) was a welcomed change and one that aligned with their desire to educate the public on healthy dietary choices.
There are extraordinary health benefits with consuming EVOOs and balsamic vinegars. The Mediterranean diet is one of the healthiest diets in the world and both olive oil and balsamic vinegars are at the core of this diet.
All of the olive oils that are sold at Saratoga Olive Oil Co. are laboratory tested for polyphenol, oleic acid and FFA (free fatty acid) counts to ensure that the consumer is receiving the healthiest and freshest EVOOs found anywhere in the world! We enjoy educating our consumers about the health benefits that these timeless products provide.
Our flagship store, which opened in historical Saratoga Springs, NY in 2011, has since expanded to include two other brick & mortar stores in Burlington, VT and Lake Placid, NY as well as an ever- growing online business.
Saratoga Olive Oil Company has been listed as one the top 5 stores in the world for olive oil selection and the retail destinations have been deemed as one of the top 10 most elegant shopping experiences in the world.
Saratoga Olive Oil Company's mission is to provide the consumer with the freshest Extra Virgin Olive Oil.
484 Broadway, Saratoga Springs, NY 12866
(518) 450-1308
M – TH: 10am – 6pm
F – SAT: 10am – 7pm
SUN: 10am – 5pm