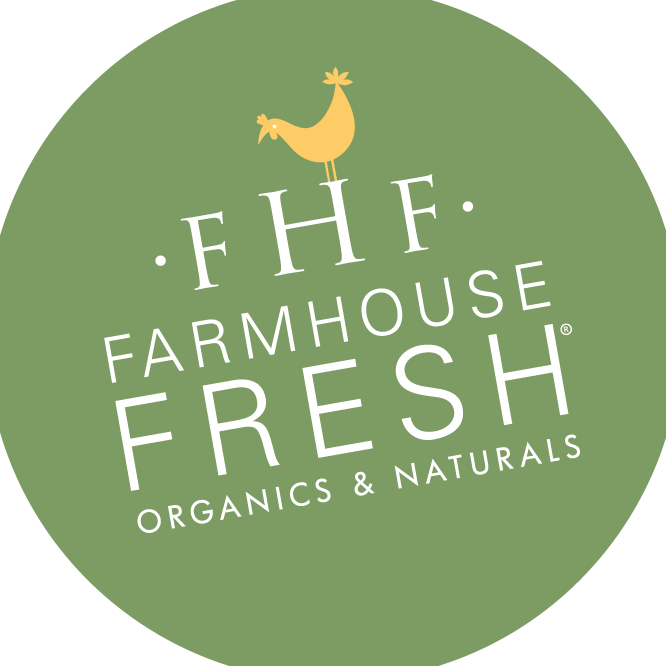 FarmHouse Fresh
FarmHouse Fresh offers organic & natural skincare, grown fresh daily and served farm-to-table style through spas. 🌱
On The Farm, We Believe in Rescue for 2: Complexions & Animals in Need
We're wellness fanatics. Estheticians, massage therapists, product crafters and farmers. We love smoothies, spa days and the joy that animals bring to our lives. So we built our skincare headquarters to fund and operate our nonprofit farm animal sanctuary. Here at FarmHouse Fresh, our employees care for once-neglected animals and every product you buy helps us help them.
We believe every morning should look like it was your best night's sleep.
And that socks should slide over your feet without snagging.
We believe in growing greens that are pure, potent, and proven to work.
And that your new skin beginning is just around the farm.
We 100% believe green smoothies should be its own food group.
And that a good pumpkin mask can turn any bad day around. For real.
We believe in being kind: to each other, to animals, and to our planet.
We also believe donkey kisses have magical healing powers. Like actually.
And that glowy good skin starts with a glowy good soul.
Let's get this rescue started …
Make a Tax-Deductible Donation to FarmHouse Fresh® Animal Sanctuary & Help Us Give Animals the Life They Deserve
When you make a donation to the FarmHouse Fresh® Animal Sanctuary, you are making a direct and immediate impact — with 100% of your donation going to save neglected animals and providing critical medical care, housing, and nutrition. Be part of their journey as we document their transformations in our digital and print Farmanac.
You matter to them. Animals don't have a choice. When they have been starved, beaten, left unkempt, with wounds un-cared for, they are destined to die without kind people to step in and care them back to life. As a registered 501(c)(3) non-profit organization, we take great care with your funds, ensuring 100% goes to the care and rescue of animals. We do this by providing forever care and permanent residence for many animals who come to live at our Sanctuary, and by funding and supporting our favorite farm animal rescue groups working the front lines, to save the animals in the most need. These rescue groups focus on rehab and training, working tirelessly to find forever families for many of the animals. At the FarmHouse Fresh® Animal Sanctuary, all day-to-day caregiving is paid for through FarmHouse Fresh® skincare purchases, where profits from the sale of products fund employee time in feeding, cleaning, providing medical care and more.