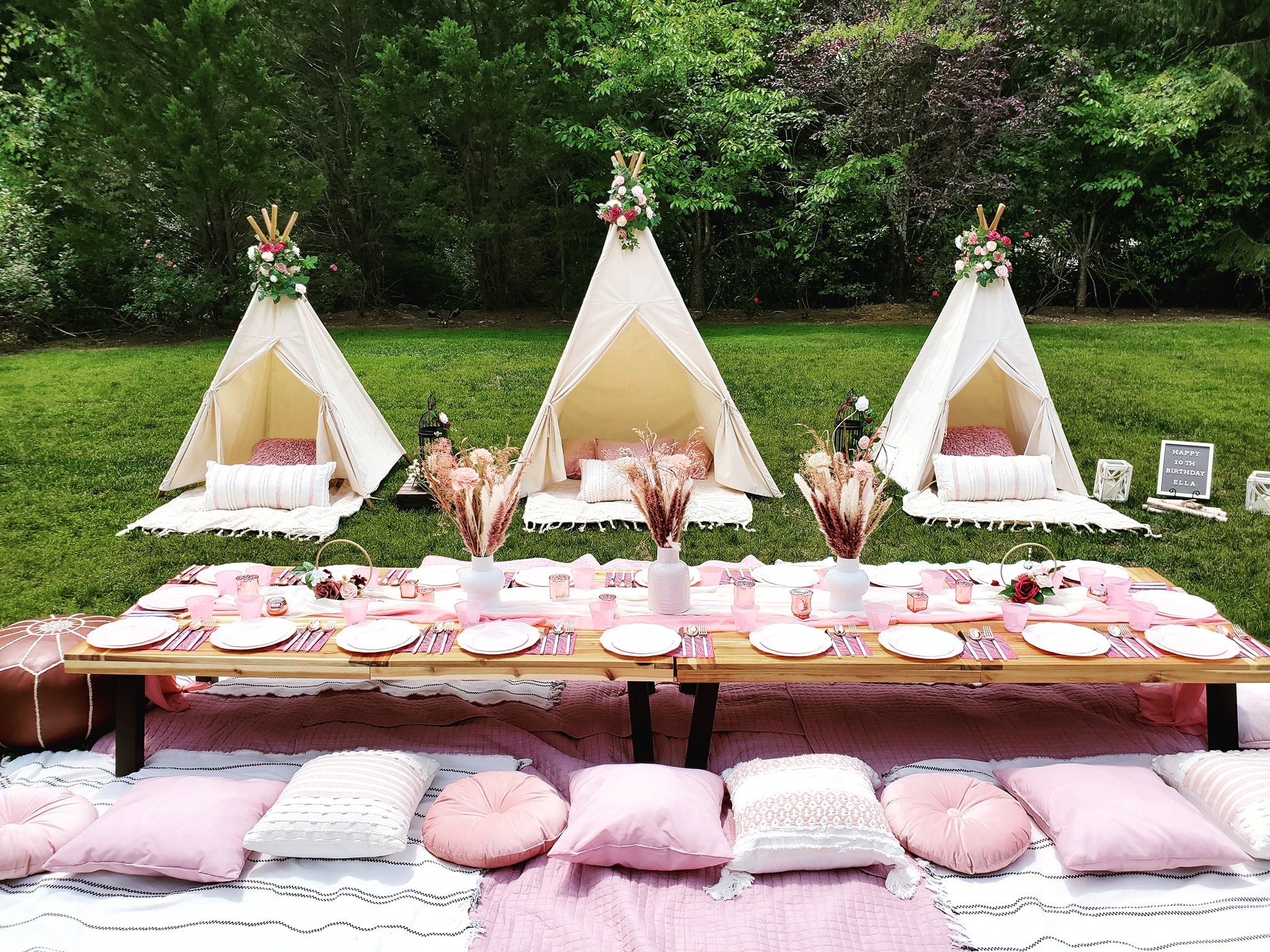 Dream Bright Events
Dream Bright Events sets up and dismantles high-end slumber party tents and teepees for any celebration.

Dream Bright Events is a revolutionary business founded by Kimberly Scarola with the idea in mind that parents should also be able to enjoy their child's birthday party.
"I created Dream Bright Events with one intention in mind which is to give you and your guests a fun, unique and beautiful celebration with memories that will last a lifetime!" – Kimberly Scarola
We will deliver the product right to your doorstep. We do the setup and dismantle of the products for you as well as clean up so that you don't have to worry. Your child and their guests get to keep their gifts, and you are left with minimal mess to clean up!
We strive to take away the stress that all too often falls upon parents when planning a party, and provide our customers with all of the tools they need to give their child memories they will never forget!
We at Dream Bright Events want to make your child feel like their dreams are coming true. Our themed party packages are in high demand, but we never sacrifice quality. Looking at overpriced and mass produced products from nationwide chains, we're motivated to do far better and change the game in party planning. We assess all of our products by their value and the work that goes into creating these unforgettable moments for your children and price them appropriately; this is a standard that we will always stand by.
Your child's happiness is of utmost importance to us, and we will do everything we can to put a smile on their face!
(631) 371-6403