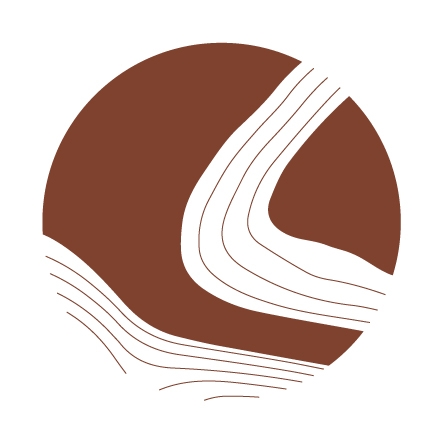 Apoterra Skincare
Apoterra Skincare handcrafts effective, small batch skincare that is nutrient-rich, guaranteed fresh and sustainably sourced.
Results-driven natural skincare committed to your wellness and that of our planet.
APOTERRA (PRONOUNCED \ˈA-PŌ\ TER·RA) MEANS "FROM THE EARTH"
Just like you, we want skincare that works and we're not willing to compromise our health or the planet to get that glow. In 2008, our founder Dominique Caron was frustrated with the lack of options that worked for her sensitive breakout-prone skin, that were also safe, eco-friendly, and effective; so she set out on a mission to create effective natural skincare products that checked all of her ethical boxes. She founded Apoterra in 2012, then known as Caru Skincare Co, after years of research, certifications and trial and error. As it turns out, you don't have to compromise your values to achieve healthy, glowing skin.
Putting the Care Back in Skincare
Freshness in natural skincare is important because fresh ingredients = more potency + better results! Expired ingredients may have oxidized and can potentially cause irritation, the opposite of what you want!
At Apoterra, we have always been committed to putting the earth first. Doing so has impacted every decision we make – from sourcing and the ingredients we use, to packaging and shipments. In our evolving journey with sustainability, we have come to realize a need to move beyond circularity, and now operate with regeneration as our mission. This means not only maintaining, but actually giving back to & regenerating the systems from which we take. It is our goal to be carbon and plastic negative by the year 2025, and to consistently find better ways to lower our environmental footprint.
Apoterra's mission is to leave the world better than we found it.
Besides shopping online in their shop, you can find Apoterra at the following NY stores:
Lace Skin Studio 5 W 37th St. New York, NY 10018
Beauty Therapy Session 99 Madison Ave. New York, NY
Lanshin 129 Roebling St. Brooklyn, NY 11211
Heyday – 1 W 19th Street, New York, NY 10011
Heyday – 382 Lafayette Street New York, NY 10003
Heyday – 1130 Broadway New York, NY 10010
Heyday – 92 Reade Street New York, NY 10013
Heyday – 1459 Third Avenue New York, NY 10028
Heyday – 67 W 71st Street New York, NY 10023
Green 432 Myrtle Ave. Brooklyn, NY 11206
Beauty Organix 576 Main Street, Aurora, NY 14052
Love & Light Skincare Studio Poughkeepsie, NY
Kaight 512 Main Street Beacon, NY 12508
Rivertown General 105 Main St., Dobbs Ferry, NY 10522