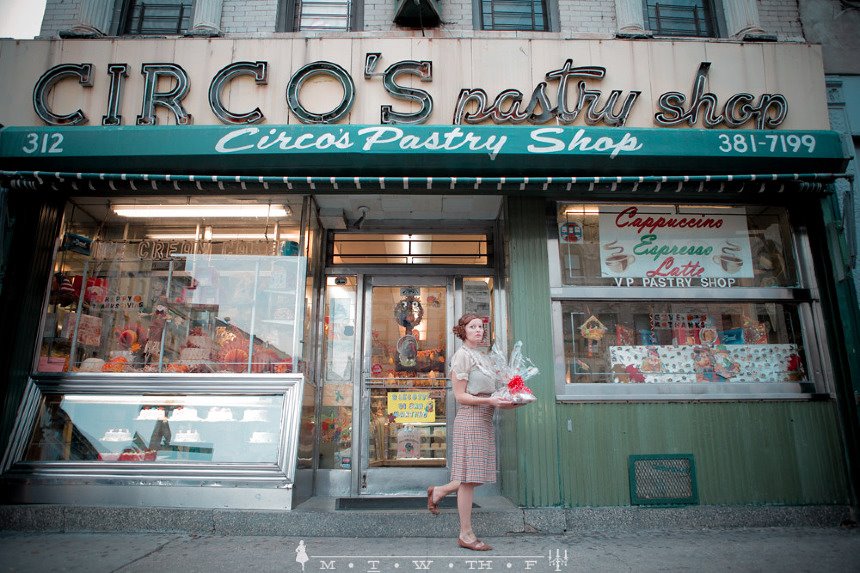 Circo's Pastry Shop
Since 1945 Circo's Pastry has provided Brooklyn, Bushwick, and the rest of the country with the best in wedding cakes, baby showers, birthday cakes, and Italian pastries.
The Finest Italian Bakery in Brooklyn Specializing in Custom Cakes & Desserts
We ship nationwide direct to your door. Your love and support keep our authentic small business baking our original desserts generation after generation.
Old Fashioned Touch
Circo's Pastry Shop is the only business on Knickerbocker Ave that reminds people of the Old Neighborhood. The store's "Old Fashioned Touch" is so appealing that even a few movies were filmed inside.
Pierdipino pledges Circo's commitment to its customers. "We will always make a good product and extend that touch of personal service." If you're a chocolate fan or just in the mood for something sweet, the trip to Circo's Pastry Shop is worth it.
Two Bakers From Sicily
In 1968, Nino Pierdipino and Michele Vinci joined Circo in his Brooklyn pastry shop. After five years, Circo decided to let his two best bakers buy him out. With a combined total of eighty years experience between them, Nino Pierdipino and Michele Vinci became partners. They carried out the business for 32 years until Vinci sold his share to Pierdipino.
As an eleven-year-old boy in Sicily, Pierdipino worked in a pastry shop baking pastries. In 1966, he moved from Italy to Brooklyn, NY. Now Pierdipino runs the bakery with his two sons Salvatore and Anthony.
Culinary Institute of America
After graduating from the Culinary Institute of America, both Salvatore and Anthony knew they wanted a share in the family trade. They specialize in French and Italian pastries and cater to weddings, birthdays, special occasions, and holidays.
312 Knickerbocker Avenue, Brooklyn, New York 11237
(718) 381-2292