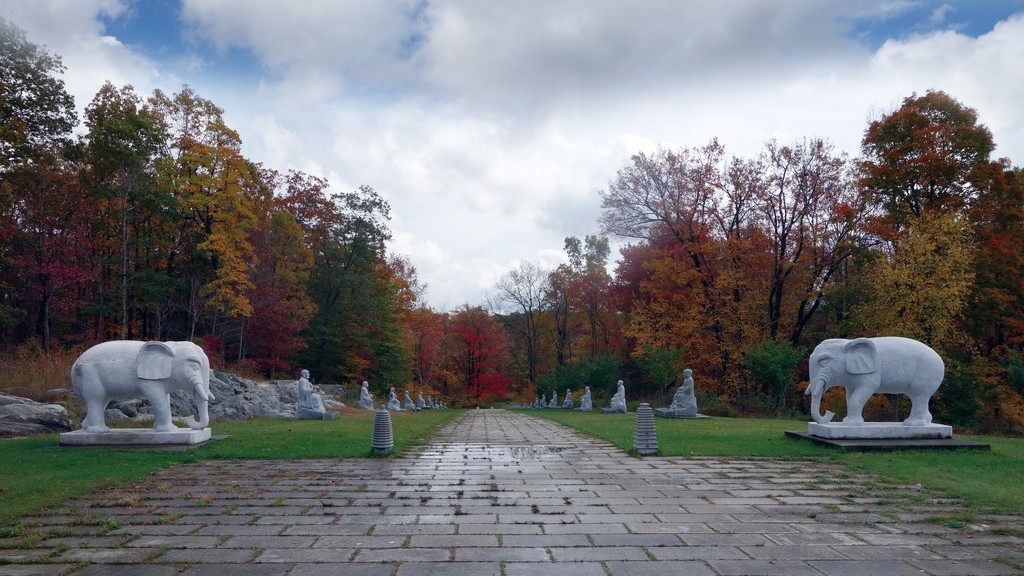 Chuang Yen Monastery
Nestled amidst the rolling hills in Putnam County, the Chuang Yen Monastery stands as a beacon of peace and tranquility.
With its stunning architecture, picturesque grounds, and rich spiritual offerings, the monastery has become a beloved destination for both Buddhists and non-Buddhists alike.
Whether you're seeking a respite from the chaos of modern life, a deeper understanding of Buddhist philosophy, or simply a chance to immerse yourself in Chinese culture, the Chuang Yen Monastery offers a wealth of experiences and opportunities.
The name of the Monastery "Chuang Yen", means "Majestically Adorned". The "Adornment" refers to the adornment of the Buddha's teachings. Traditionally, Buddhist Monasteries not only served as a focus for religious services and festivals, they were also community centers of learning and activities – both religious and secular.
The Chuang Yen Monastery was founded in 1975 by the Buddhist Association of the United States, with the aim of creating a center for Buddhist practice, education, and research. The monastery follows the Mahayana tradition of Buddhism, which emphasizes the practice of compassion and the attainment of enlightenment for the benefit of all beings. Over the years, the monastery has grown and expanded, with new buildings, gardens, and facilities added to the complex.
Spiritual practices & teachings: The monastery offers a variety of programs and events that focus on Buddhist teachings and practices, including meditation sessions, Dharma talks, and chanting ceremonies. Visitors can participate in these activities, or just observe and learn.
220 Route 301, Carmel, New York