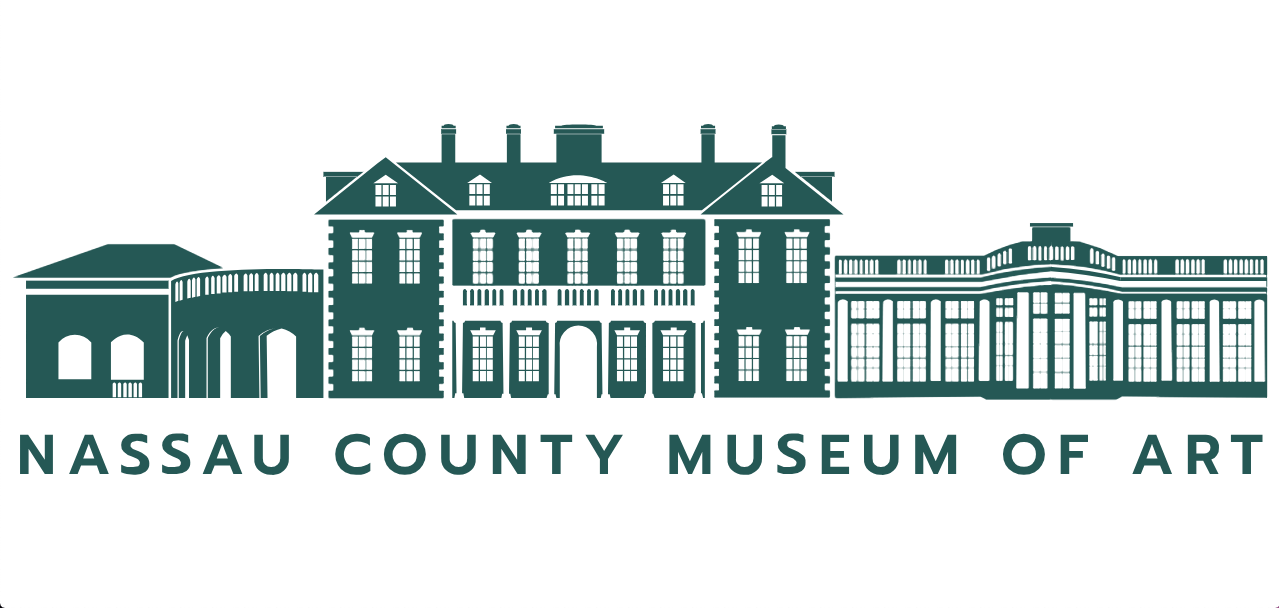 Nassau County Museum of Art
The Nassau County Museum of Art is dedicated to fostering a deeper understanding of art and culture through exhibition and education programs for people of all ages and backgrounds. In practice, the Museum pursues the mission by enhancing its permanent collections, sculpture garden, historic property and natural setting.
SCULPTURE GARDEN
The Museum's outdoor sculpture collection of over 40 pieces by 30 sculptors is located throughout its 145 acres of fields, woods, ponds, and formal gardens of the William Cullen Bryant Preserve. With sculpture created over the past 100 years, from 1913 to 2018.
ARBORETUM & TRAILS
The museum's living collections are found on its 145 acres, officially known as the William Cullen Bryant Preserve, and include an arboretum, nature trails, a native plant garden, and a formal garden. The land has a long history. It owes its unique and varied topographical features to the glacier that receded from here more than 10,000 years ago, leaving behind hills and ravines, ponds and boulders.
The Manhasset Indians were its earliest recorded inhabitants, and the 17th and 18th centuries brought Dutch and English settlers and farmers. In the 19th century it became William Cullen Bryant's Upland Farm and then a country estate in the late 1890s, before finally becoming a museum and preserve open to the public in 1969.
The property is still a lush and varied landscape with fine specimen trees including Tulip tree, American beech, oak, hickory, and maple, a collection of conifers, steep forested ravines, old fields in various stages of succession, reclaimed native grass meadows, well maintained grass fields, and gardens. It is also home to a number of birds and mammals, including great horned owls, hawks, deer, fox, rabbits, and chipmunks.
The Museum's nine marked nature trails which cover over 6 miles were cleared in 2006. Most are on bridle paths or driveways in existence during the Frick's ownership, and some of these bridle paths followed nature trails originally cleared by William Cullen Bryant and often served as inspiration for his poetry.
FORMAL GARDEN
The grounds at Clayton must be thought of in terms of a great assembly of art, as valuable and as vulnerable as a great collection of paintings; set in a frame of equal value. Today, the art of the garden and its history is a subject of equal academic weight that of art history or history of architecture.
When Frances and Childs Frick entertained guests here in the 1920s and 30s, a favorite afternoon entertainment was a leisurely stroll down the brick path from the house to the formal garden. This path, lined with specimen trees collected and planted by Childs Frick, is considered part of the garden's design.
Coffin's use of rectangles, circles, and arches mirrors those of the symmetrical design of the mansion. At the main axial crossing she placed a circular reflecting pool with a central fountain jet, which not only reflected surrounding trees and passing clouds, but also provided a strong focal point for the entire garden. This masterpiece of landscape design was impeccably maintained by a staff of twenty-two gardeners.
No pets are allowed on the grounds or in the indoor spaces, with the exception of properly credentialed service animals.
Ball playing or recreational sports are not permitted on the grounds.
The consumption of alcoholic beverages or picknicing is not permited on the grounds.
Playing loud music disturbs wildlife and visitors observing nature. Please use earbuds or headphones when listening to music.
Nassau County Museum of Art is located on Museum Drive in Roslyn Harbor, off Northern Boulevard (Route 25A) 1/2 mile west of Glen Cove Road.
One Museum Drive, Roslyn Harbor, NY 11576
Complimentary parking is available on site and a short walk from the Mansion. Limited handicap-permit parking and a ramp are available just past the entrance to the Mansion, and parking is available at The Manes Center.