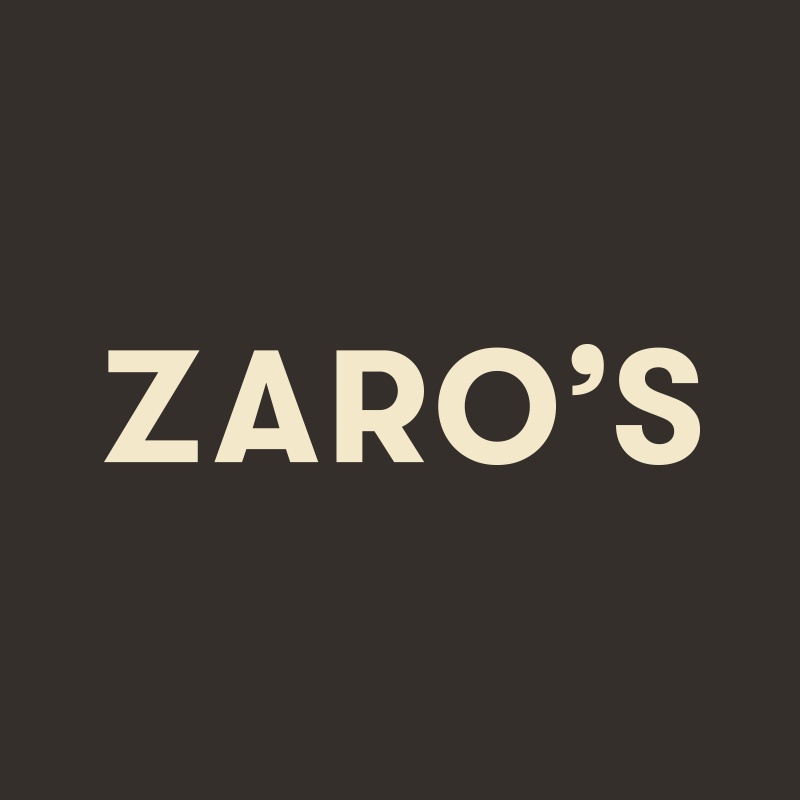 Zaro's Family Bakery
Fourth-generation family-owned bakery. Handmade in New York from our family to yours since 1927!
New York's favorite cookie has been a Zaro's Family Bakery signature since our doors first opened in the Bronx over 95 years ago.
The beloved Black & White Cookie is a true classic, a treat; that transcends generations. With its signature velvety texture and iconic chocolate and vanilla glazed half-and-half look, the cookie has become an NYC landmark in and of itself.
Many Zaro's family bakery customers have been enjoying our Black & White cookies for generations, keeping the tradition alive by sharing them with their own children and grandchildren. Today, our reverence for this classic cookie and the family memories it has created inspired us to add new, innovative flavors to our own Black & White cookie family. With a fresh look and inventive flavor combinations, our new collection of Black & White cookies honors the past while looking to the future.
LOCATIONS:
LAGUARDIA TERMINAL B
Post Security, Level 4, Queens, NY 11371
MACY'S HERALD SQUARE
151 W 34th St, New York, NY 10001
PENN STATION – 7TH AVENUE
1 Penn Plaza, New York, NY 10001
PENN STATION – AMTRAK ROTUNDA
2 Penn Plaza, New York, NY 10001
GCT – TRACK 103
Grand Central Terminal
89 E 42nd Street, New York, NY 10017
GCT – TRACK 34
Grand Central Terminal
89 E 42nd Street, New York, NY 10017
GCT – TRACK 19
Grand Central Terminal
89 E 42nd Street, New York, NY 10017
PARKCHESTER
1309 Metropolitan Ave, Bronx, NY 10462
PORT AUTHORITY BUS TERMINAL
625 8th Avenue, New York, NY 10018
125TH STREET
1825 Park Avenue, New York, New York 10035
BRYANT PARK WINTER VILLAGE
42 W 42nd Street, New York, New York 10036