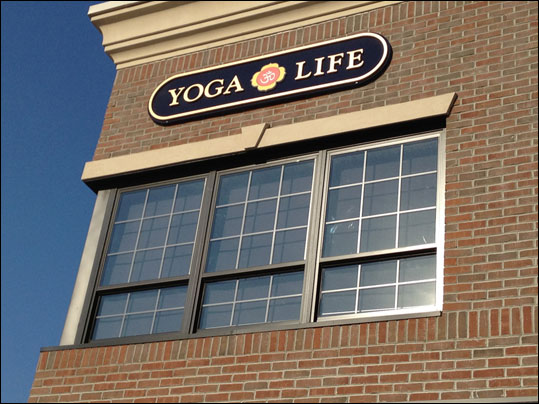 Yoga Life
At Yoga Life, our intention is to create a warm welcoming environment that provides an open invitation to celebrate life, liberation and joyous expression. To help foster the notion that we can play while we work and work while we play. To appreciate that life isn't always easy, but to approach it with ease. And more than anything else, to live, really live, and in doing so, get the most out of and put the most into each moment of this life, this yoga life.
Now more than ever, there is a need for yoga, meditation and wellness practices that encourage us to be our best selves, to respect and serve one another, to join together as a community – and yes, to do a few updogs, downdogs and sun salutations, too.
Transformation is a common theme in yoga and these past couple of years we have seen a massive shift in how and where we work, socialize and spend our free time. In response to that, we have transformed our offerings– with in-studio, outdoor, live streamed and on demand options you can practice with us wherever and whenever works for you. We are ever inspired and grateful to be able to share our passion for this practice with you- we'll see you on the mat!
– Joanne, Drew, Dena and your friends at Yoga Life
CLASS DESCRIPTIONS:
Level 1
Level 1-2
Open
Iyengar Yoga
Kundalini Yoga
Yoga Fusion
939 Port Washington Blvd. Port Washington, New York 11050
2nd Floor (requires walking up one flight of stairs) – free parking lot in back of studio.
You can reach Yoga Life at 516-767-YOGA (9642)