Wisdom Retreat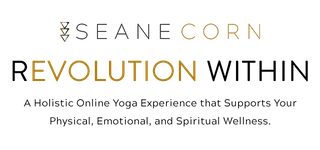 WISDOM VIRTUAL RETREAT
December 3-5, 2021
This retreat, filmed live and in-person in my hometown of Topanga Canyon, will explore the theme of WISDOM. Join me for a weekend-long embodied ritual retreat and explore your relationship with the Divine Mystery!
It is here, in the depths of your own intuitive understanding, where you cultivate the spiritual wisdom that comes when you transcend the pull of the ego and surrender to a deep and illuminated awareness.
An awareness that pulls the veil back on your illusions, allowing you to see a bigger spiritual picture of why things happen as they do, and opens your mind to the power, beauty, and magic that dwells within this Universe… and most certainly in the hearts of all beings.
I will take you on a sacred and mind-expanding journey inward through daily practices that include asana, meditation, pranayama, journal writing, mantra, mudra, restorative yoga, sound healing, and prayer that awakens you to the Source of your beingness and to the mysterious and infinite thread that binds each of us to the other in truth, love, wisdom, and Grace.
Your at-home Wisdom retreat will include 3 classes filmed LIVE in the yoga room with participants from my in-person retreat. You will be able to experience my teaching in a group setting and be a part of the collective, albeit from the convenience and safety of your own home.
I come on early each day to say hello, check in, set the context, and engage with you throughout the class itself.
You receive a pre-recorded class from Michelle Berc, who will lead you through a beautiful sound healing of singing bowls, a pre-recorded restorative class from me, and vegan recipes to nourish you throughout the weekend from our in-house retreat chef, Meredith Klein, author of Kitchen Ritual.
Join me for this opportunity to awaken to the highest depths of who you are and discover that the God we seek can only be found within.
As Carl Jung says, "Who looks outside, dreams. Who looks inside, awakens."
All classes are saved to a replay library so you can practice at your own pace. You will have access to the recordings for one month.
$99.00 valid for 45 days.