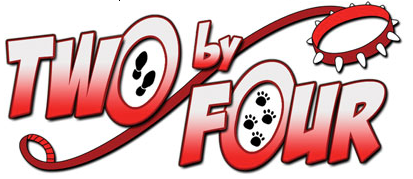 Two by Four New York
Welcome to Two by Four New York, for Full and Half Day DOG DAYCARE (Monday – Friday) and DOG BOARDING Services – (boarding for a day, weekend, holiday, week, or longer).
This is a family-run business and we focus on making both the owner and your furry-family member feel as if they're at their home, away from home!
Welcome to your pet's paradise… where you can trust our trained staff to take the upmost care of your furry-family members. Whether you are at work for the day, away for a long weekend, or even gone for a few months – we have created the perfect home away from home for your pets by showering them with love, introducing them to new pup-friends, and allowing them to have endless amount of time outside in the fresh air.
Started in 2007, a small dog-walking service was quickly built into a pet empire as Long Island's Premier dog-walking and doggie daycare service. This is the one-stop shop for all of your pets needs – we can train 'em, clean 'em, feed 'em, and love 'em.
Clean indoor & outdoor fresh air facilities, and always providing fun doggie activities.
Under the careful supervision of trained, experienced, and caring staff. We love 'em like our own.
Bonded, Insured & PSI Member.
We do not accept aggressive dogs for our daycare or boarding services. We do not allow un-neutered males over 7-months of age to co-mingle at our facilities.
34 South Street, Oyster Bay, New York
(516) 922-PETS