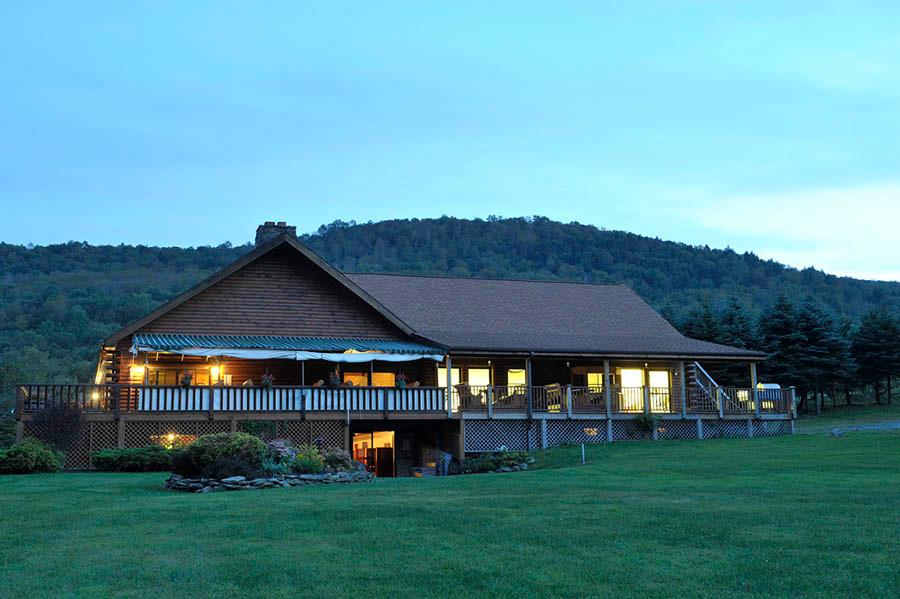 The River Run Restaurant
Nestled on the grounds of the West Branch Resort, just outside of Hancock, NY, you will find The River Run Restaurant, known for its culinary excellence and unmatched ambiance.
The River Run Restaurant features a variety dining options, ranging from a casual yet delicious tavern menu, to a freshly prepared, and home made masterpiece created from scratch by Chef Frank Petrone's culinary team.
Whether you are relaxing in our tavern kicking back a few with friends and family, or enjoying the breath taking views offered by our covered patio, River Run is a perfect choice for your next night out on the town.
With its one-of-a-kind dining room featuring rustic, yet elegant décor, and their welcoming atmosphere, River Run will become an instant favorite for your friends and family. On our menu you will find a distinctive mix of classic dishes, customer favorites and chef specialties that will surely make your mouth water.
West Branch Angler Resort – 150 Faulkener Road Hancock, NY 13783
(607) 467-5525