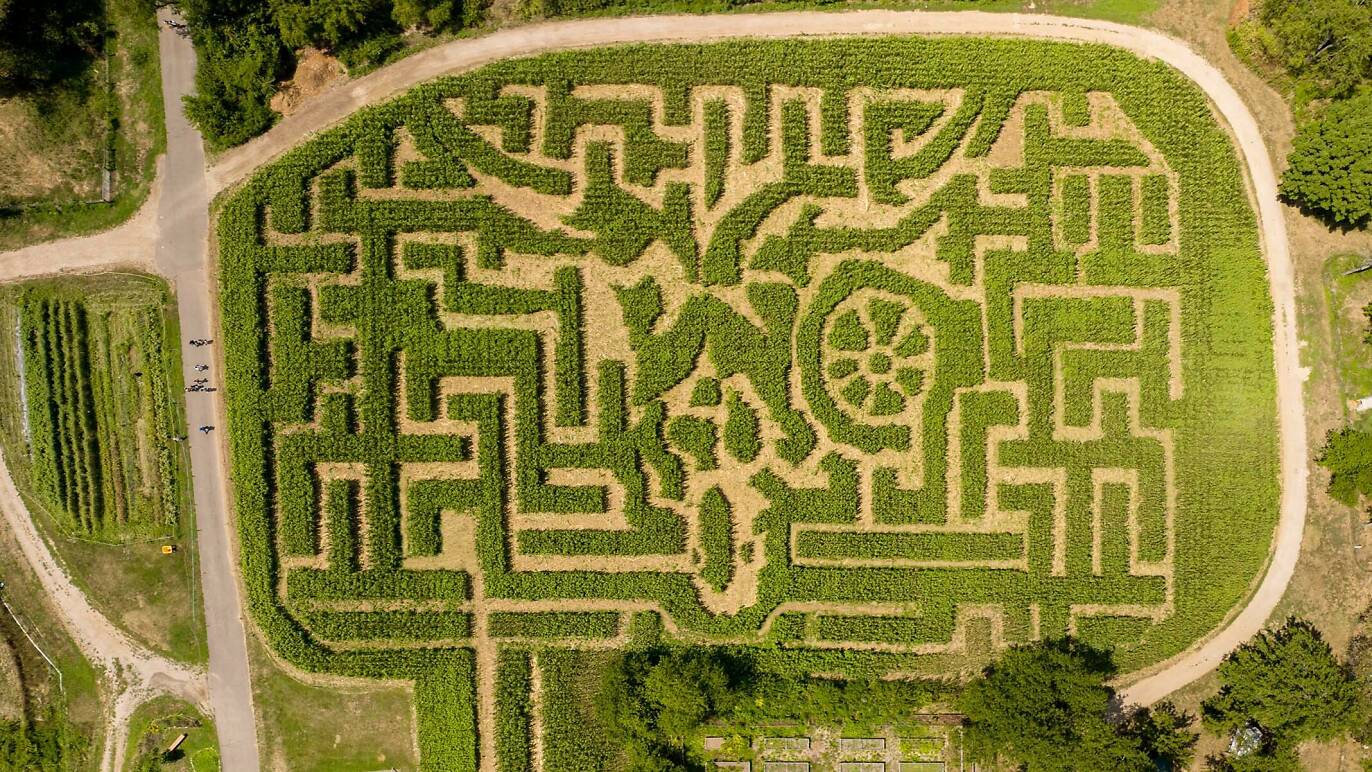 The Amazing Maize Maze
Add this one to your October bucket list: Navigate this three-acre corn maze called The Amazing Maize Maze. This plant puzzle at the Queens County Farm Museum lives up to the hype. It is New York City's only corn maze.
The adventure begins with a Stalk Talk to prepare you for the challenge of finding clues, solving puzzles, and making your way to Victory Bridge where the full vista of this 3-acre living labyrinth is revealed.
Fridays – Sundays, September 16 – October 29, 2022
Tickets: $12, $8 (ages 4–11), Free for ages 3 & under.
HOURS:
Fridays, 12pm–4:30pm
Saturdays, 11am–4:30pm
Sundays, 11am–4:30pm
FAST FAQs:
• Eventbrite email confirmation will automatically be sent to you upon completion of purchase.
• Admission ticket is 1-time use only. Valid on date specified on ticket, for use anytime during Maze operating hours.
• No refunds/exchanges on event tickets. Tickets cannot be replaced or transferred. If event is canceled due to weather, Queens Farm will administer full refunds. Weather updates will be posted at queensfarm.org.
• Queens County Farm Museum is not a participating institution of idNYC or Cool Culture.
PLANNING YOUR VISIT:
• Free event parking available
• Bicycle rack available on-site
• Farm grounds, restrooms and The Amazing Maize Maze are accessible.
• Strollers, backpacks and bottled water are permitted on our grounds and in The Amazing Maize Maze.
• Pets are not allowed, for the safety of our farm animals and visitors. Service animals are permitted as described by the ADA.
• No designated storage for strollers, bags, or coats.
• This event may be affected by rain. Check for event updates at queensfarm.org if inclement weather is forecasted.
QUESTIONS? Email [email protected] between Mon–Fri and someone will get back to you.
Queens County Farm Museum, 73-50 Little Neck Parkway Floral Park, NY 11004
Celebrating 325 Years of Continuous Farming in 2022
** Advance online tickets required; no door tickets available.