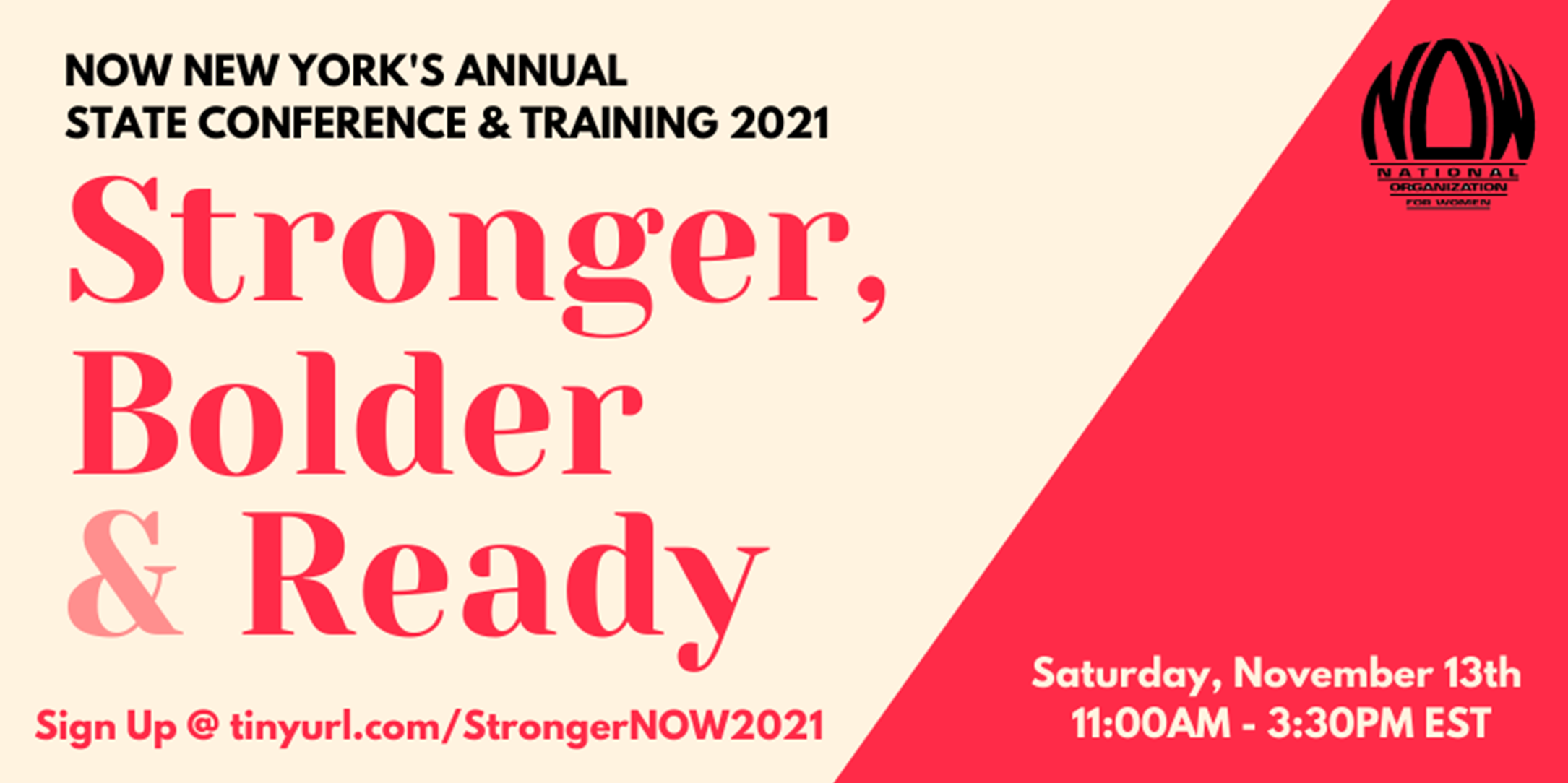 Stronger, Bolder & Ready! NOW New York's Annual State Conference
Stronger, Bolder & Ready! NOW New York's Annual State Conference
Learn and strategize on how to confront the biggest challenges to women's rights NOW & build your own personal advocacy toolkit for action!
ONLINE EVENT
Sat, November 13, 2021
11:00 AM – 3:30 PM EST
NOW New York has announced its upcoming annual state conference & training:
Stronger, Bolder & Ready!
We'll hear from NYS Governor Kathy Hochul, NYS A.G. Letitia James, reproductive justice and women's rights luminary Loretta Ross, National NOW President Christian Nunes, women's rights attorney and author of "Controlling Women: What We Must Do NOW to Save Reproductive Freedom," Julie F. Kay, former senior staff for the Biden-Harris campaign and the Obama White House, Ashley Allison, Political and Organizational Strategist Gabby Seay, political scientist Dr. Kimberly Adams, and more!
Sign-up and get the full agenda here.
We'll be talking about reproductive justice and abortion rights; the intersections of voting rights and women's economic empowerment, and what we can all do to advance women's equality in our state. Together, we can be #StrongerNOW2021 to stop the attacks on our autonomy and freedom and defend our rights for generations to come. Don't miss out!