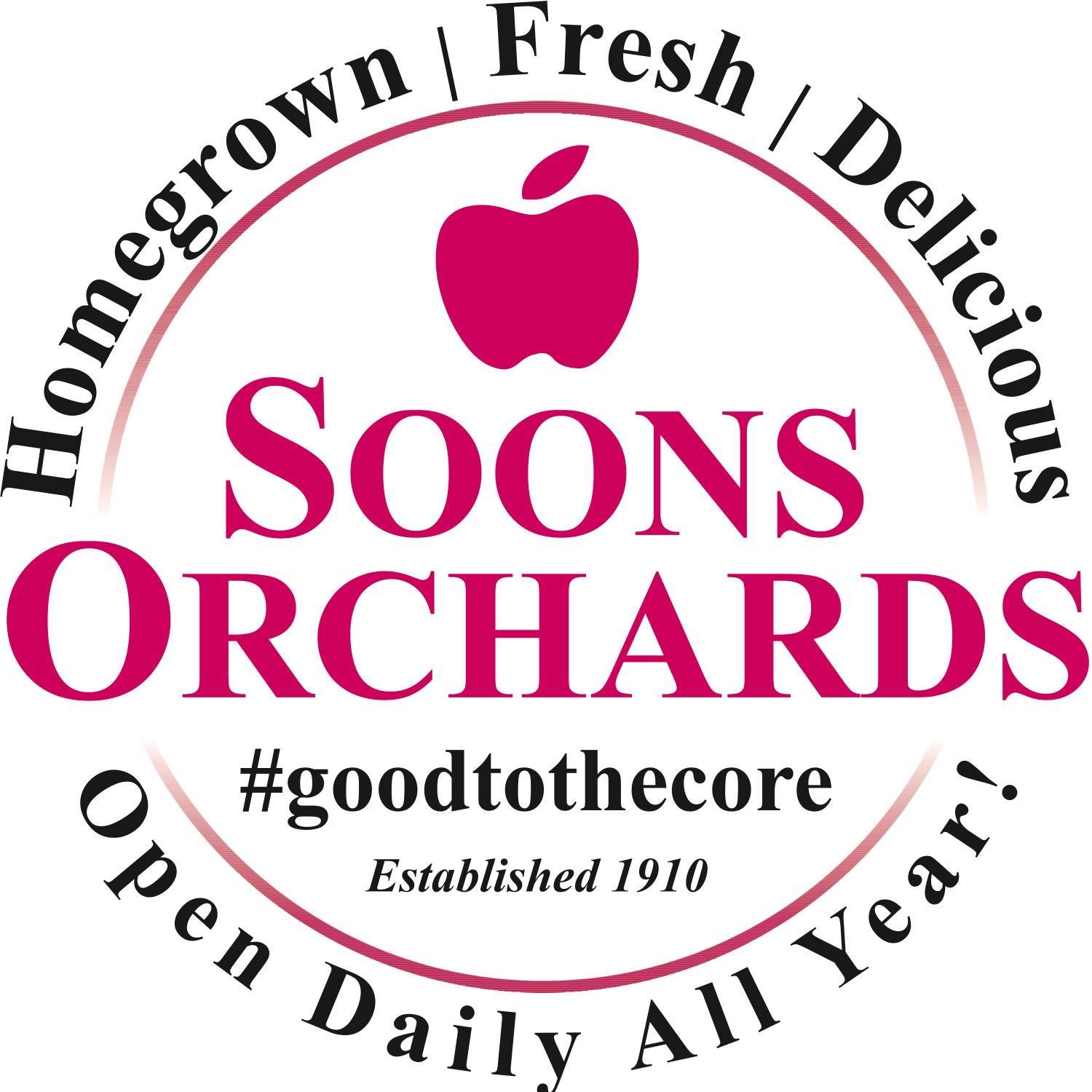 Soons Orchards
Soons Orchards is about YOU…our customers. You are the reason we've made it this far, and our motivation to keep going… so thank you! When our family farm started as a fledgling dairy with a smattering of fruit trees over 100 years ago, few farmers sold directly to the public. But after growing up seeing the farm struggle to survive, Art Soons, grandson to our founder William Soons, and his wife Sandy, realized retail was their best chance… for success.
Eating & Drinking Locally Since 1910! Market Open Year-Round, Store Daily 9-6 | U-Pick Apple Weekends
Although they couldn't get a loan anywhere, and salesmen would often not even talk to Sandy, who ran the small store… Art and Sandy started buying the farm in the late 1950s and got to work.
There was one vision above all else. Customers deserve the best, so let's grow it for them. To this day, Art continues to remind us that without our customers, we are nothing. (And of course, he's right!)
Treat them well – guaranteed quality! Lots of samples! Genuine appreciation! – and they will return.
The dynamic duo also innovated along the way. Putting in a cider mill with the latest technology and Art's own inventions. Growing vegetables and picking corn every day for ultimate fresh deliciousness. Grinding our own nut butters (Sandy loves to point out this was her idea and Art was not on board!). Enlarging the store and building new cold storages to keep our apples fresh. Bringing in local food (way before it was hip) and neighbors' produce to complement our homegrown offerings.
Today, the 4th generation – Jeff, Laura and Sharon (yours truly) are back at Soons Orchards. Our values – authenticity, quality and tradition – guide our way forward. We planted new trees and started offering pick your own ("U-Pick') apples. We added stairs to our hay wagons and offer rides to our pumpkin fields. We created a new peach orchard so people could taste peaches as they should be. Jeffrey teamed up with friends and started making hard cider; Laura and her husband started Scotty's Country Kitchen to make delicious pies; and Sharon built our first website in the 1990s and introduced monthly farm dinners in 2009. Of course, we couldn't make it happen without our extended family – our fantastic crew.
Our customers deserve the best across the board and we are doing our best to bring it to you. We love to see folks who are in their 20th, 30th or 40th year coming to Soons… the "I remember when…." stories about childhood visits…and the outings with three generations coming together for a trip to the orchard.
Here we are going on 112 years. If you have suggestions, let us know. If there's ever an issue, let us know. Many thanks from our family for your support all these years. We look forward to growing for you and with you for many more years to come!
23 Soons Circle, New Hampton, New York
Daily hours 9 to 6pm.
(845) 374-5471