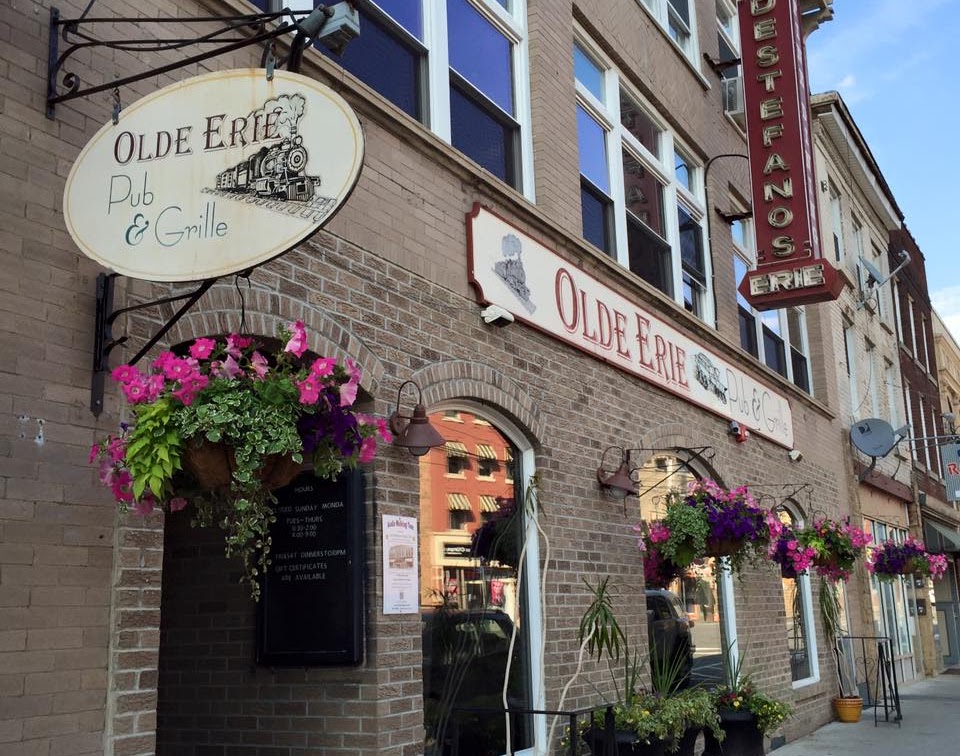 DeStefano's Olde Erie
Destefano's Olde Erie has the best food around and an atmosphere to match.
Try us and you'll be convinced! Our recipes are authentic and time-tested. The ingredients are always fresh. The result? A menu that bursts with flavor.
Let's talk service. Our dedicated staff at DeStefano's Olde Erie are attentive and knowledgeable. Did we mention friendly? When you dine with us, you're always in good hands.
Stop in the next time you're in the neighborhood and enjoy an old favorite. Or, discover a new one. Either way, we'll treat you to a dining experience that's unparalleled.
Facilities:
Main Dining Room: Seating for up to 80 people.
Rear Dining Room: Seating for up to 40 people.
Vineyard Dining Room: Seating for up to 40 people.
Upstairs Bar and Dining Area: Seating for up to 60 people.
Catering: Contact us for all your on-site and off-site catering needs. We can custom design a menu to fit your needs.
Events:
Anniversary
Annual Dinners
Baby Showers
Bar and Bat Mitzvah
Birthdays
Bridal Showers
Business Meetings
Communion and Confirmation
Reception
Retirement
Weddings
7 West Main Street, Middletown, New York 10940
(845) 344-3743
Hours:
Tuesday 11:30am-8pm
Wednesday 11:30am-8pm
Thursday 11:30am-8pm
Friday 11:30am-9pm
Saturday 2pm-9pm
Sunday & Monday – Restaurant Closed