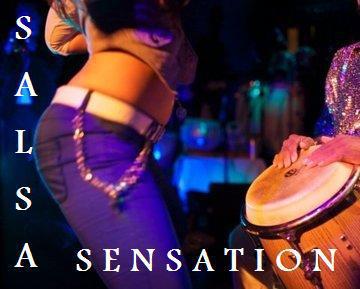 Salsa Sensation
Every month, Salsa Sensation opens a number of brand new beginners Salsa & Bachata classes.
These salsa on 2 / bachata classes are designed for beginners / individuals who have never danced before or have very little experience.
Classes are once a week. Each class is 1 hour and a 30 minutes long (4 classes per month)
No partner or previous experience is needed. Most of our new students come by themselves looking for a new hobby, there will be plenty of partners to dance with!
Salsa on 2: Salsa Sensation Latin Dance Studio offers New York Style / salsa on 2 classes once a week, every week, for 1 hour and 30 minutes. The first 30 minutes we will teach you footwork and the necessary foundation to executed the turns. The next hour we will dedicate exclusively to turn patterns and combinations. These classes are progressive classes, so every week you will learn something new and at the end of the month the entire class will move up a level.
SOCIAL DANCE PARTY EVERY 2nd & LAST FRIDAY NIGHT from 9:00pm until 12:00 am.
Don't Let Another Month Pass. Sign Up Today.
3000 Hempstead Tpke, Ste 116, Levittown, New York
(516) 731-4400