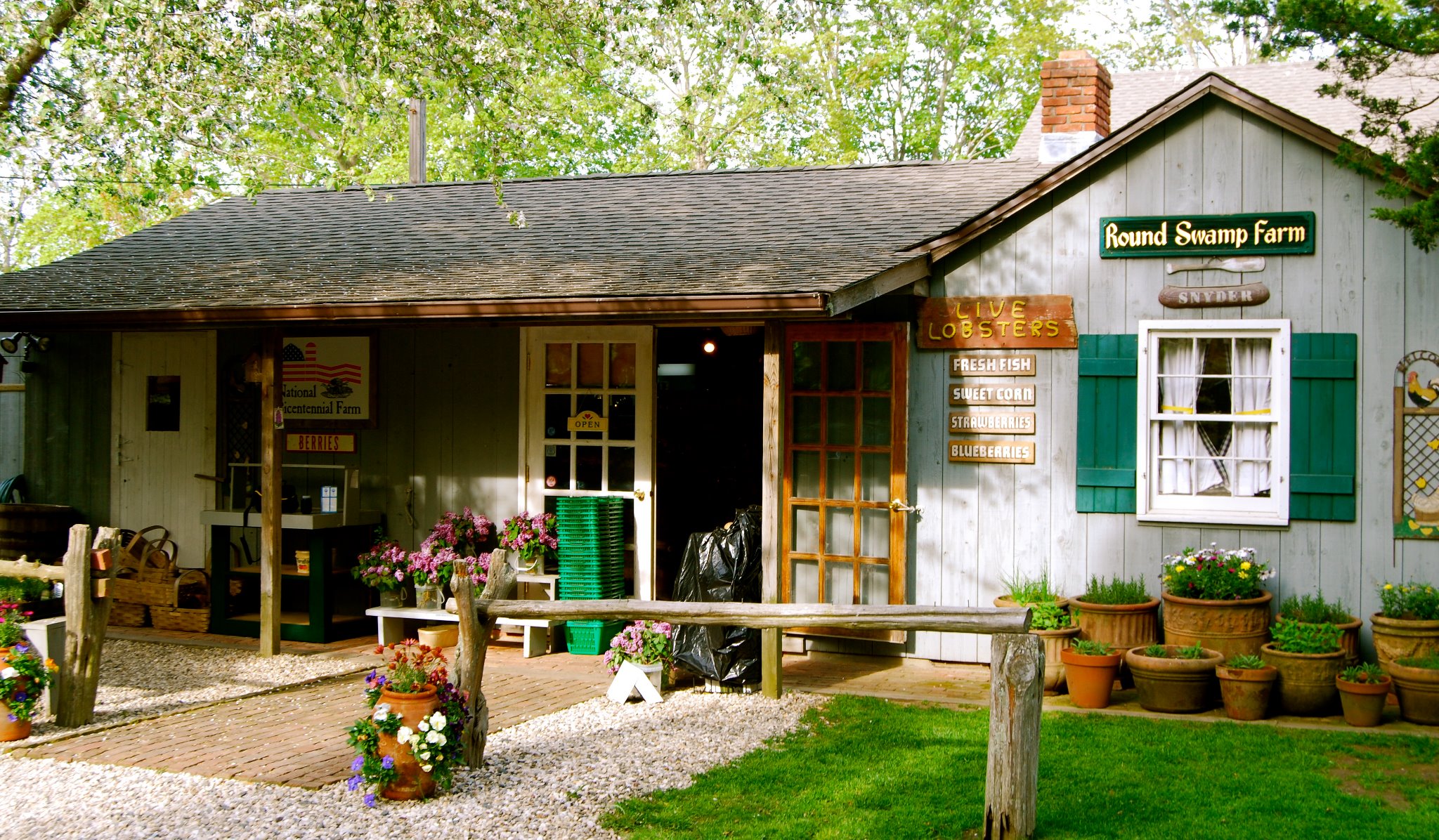 Round Swamp Farm
Round Swamp Farm is chocolate chip cookies right out of the oven, buttery corn on the cob, juicy lobsters and the aroma of freshly made bread. For nine generations, our market has been the front porch, the backyard and the kitchen table to our loyal patrons on the Eastern End of Long Island.
Farmers Of Land And Sea
In these times, when home is more precious than ever, we are happy to open ours to you.
Items Are Made Fresh Daily and Are Available To "Grab-And-Go" At Our Markets – Availability Is Limited.
Granola Gift Boxes: Give a delicious gift from the heart that can't be found anywhere else.
Round Swamp Farm is a National Bicentennial Farm
184 THREE MILE HARBOR ROAD • EAST HAMPTON, NEW YORK 11937
97 SCHOOL STREET • BRIDGEHAMPTON, NEW YORK 11932
71 S ELMWOOD AVENUE • MONTAUK, NEW YORK 11954
Email us – [email protected]
Thank You For Shopping With Us And Allowing Us To Contribute Towards The Many Organizations That Make Our Community So Special.
ORGANIZATIONS WE SUPPORT:
East Hampton Ambulance • East Hampton Fire Department • Springs Fire Department • Fighting Chance • St. Luke's Episcopal Church • The Jewish Center of the Hamptons • ARF • East Hampton Daycare Center • Serena Seacat Theater Arts Scholarship Fund • American Legion • Artist & Writers' Softball Game • Bridgehampton Fire Dept. • BSA Troop 298 • Clamshell Foundation • CMEE • Disabled American Veterans • East End Hospice • East Hampton Ambulance • East Hampton Coaches Assoc. • East Hampton Healthcare Center • East Hampton High School Bonac Softball • East Hampton Historical Society • East Hampton Library • East Hampton Little League • Meals on Wheels • East Hampton Men's Softball • East Hampton Neighborhood House • East Hampton Town PBA • East Hampton Business Alliance • Ellen's Run • Guild Hall • Jewish Center Gates of the Grove • LI2 Day • East Hampton LVIS • Miracle House • Montauk Chamber of Commerce • Most Holy Trinity Silver Tea • Phoenix House • Project Most • Southampton Hospital • Springs Ambulance • Springs Community Food Pantry • Springs School PTA • Wounded Warrior Projext • Youth Pro