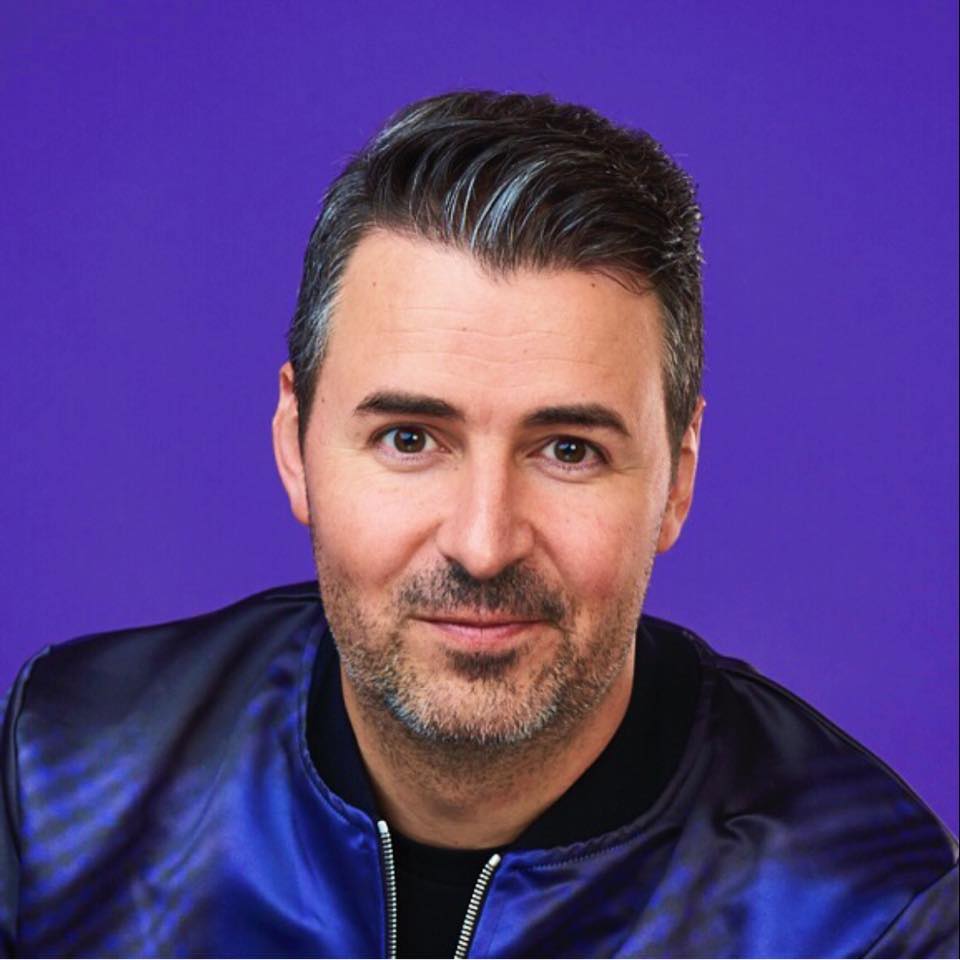 Pete Lee
WHO IS PETE LEE? AND WHY IS HE SO MANLY?

Pete Lee is the 1st standup comedian to get a standing ovation on The Tonight Show Starring Jimmy Fallon.
It resulted in him appearing on the show 3 times in the last year. This happened after Jimmy personally attended one of Pete's live shows in NYC and immediately invited him on the show.
Pete's joyful humor comes from his Midwestern roots. Raised in Janesville, WI by divorced parents and a 19-inch television, he was destined to pursue a career in entertainment. In 2005, Pete flew to New York to make his television debut on Comedy Central's Premium Blend, and the taping went so well that he decided to move to NYC. Soon after moving to NYC, he was selected to perform at the Just for Laughs Comedy Festival in Montreal, where he was voted a standout performer. In 2008 Pete made his network television debut performing on NBC's Last Comic Standing, finishing as a semi-finalist. That same year, he made his television acting debut on the CBS Soap Opera As The World Turns. At the end of 2008, he shot his own Comedy Central Half Hour Special, which earned him a cult following at comedy clubs, and the opportunity to perform over the next ten years at 500 colleges across the country.
In 2010 Pete began producing and editing his own shows for the Internet which led to getting his own web show on MSN.com called New York Minute:30. His web shows attracted the attention of television talent scouts and in 2012 he was hired to be a writer and cast member on FUSE TV's Video on Trial and the NFL Network's Top 10's. In 2013, Pete was hired as a cast member on VH1's Best Week Ever, where he was a writer and cast member for three seasons. That same year, he made his late night television debut on CBS's Late Show with David Letterman.
Currently, Pete is a cast member of TruTV's Greatest Ever and he hosts his own segment on Nickelodeon's Nick Toons, in co-ordination with the NFL, called NFL Rush. He's also a regular on TruTV's Comedy Knockout and Comedy Central's Roast Battle. Additionally, showing off his writing versatility, he was hired by the Duck Dynasty folks to be a writer/producer, and he helped develop the hit Duck Dynasty spin-off Going Siral. He also starred in a documentary titled I Need You to Kill that is now available on iTunes and Amazon. Most recently, Pete became a writer/cast member on the hit show This Week at the Comedy Cellar on Comedy Central, where he can be seen every Friday night at 11pm ET.
Pete just moved to Los Angeles, California, and he launched a new podcast titled Snugglestorm, mostly as a vehicle to sit down with LA comics and make new friends in California. But he'll be visiting his old New York friends often, because Jimmy Fallon officially named him a regular on The Tonight Show.
Work:
Writer/Cast member at This Week at the Comedy Cellar November 8, 2018 – Present New York, New York
Writer / Cast Member at Comedy Central's This Week at the Comedy Cellar October 2018 – Present New York, New York
Stand-up comedy at Stand Up Comedian
Former Writer / Cast Member on Greatest Ever at truTV 2015 – 2017
Former Writer and Cast Member on Best Week Ever at VH1
If you haven't heard of Pete Lee yet, prepare to tell other people.