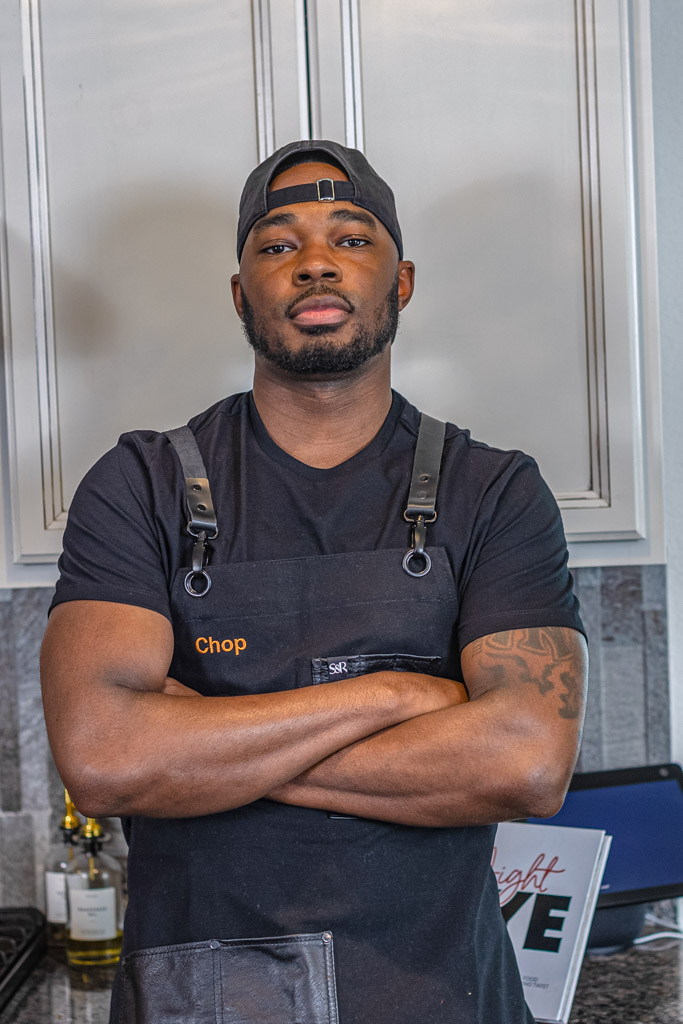 One Stop Chop

Chef Daven G. (aka Dave), is the face of One Stop Chop, a self taught home cook from Queens, New York turned overnight social media sensation. He learned much of what he knows from the countless hours spent with his Ganna (great grandma) in the kitchen! Her love of food, conversation and family laid the foundation for his culinary approach.
I've since continued to hone in on my craft and elevate and expand my cooking skills.
About 6 months ago, I decided to show my talents across my social media platforms. Sharing my techniques and culinary knowledge led to my channel, One Stop Chop, to grow from just a few hundred followers to well over 1.6 million across my social media platforms.
I'd like to say that my engaging personality, radio announcer voice, and model looks have led to opportunities for me to partner with several well-known brands. I'm blessed to have partnered with brands such as Chevrolet, Popeyes, SharkNinja, Kingsford, Scrub Daddy, and KitchenAid to name a few.
My love of cooking and creating often includes my son Cameron affectionately known to my followers as Cam the Sous Chef.
Family means everything to this me, and it isn't unusual to find my parents and siblings participating in his infamous live sessions and engaging with my social media "family".
Subscribe to join the family, get some great recipes, and just vibe!