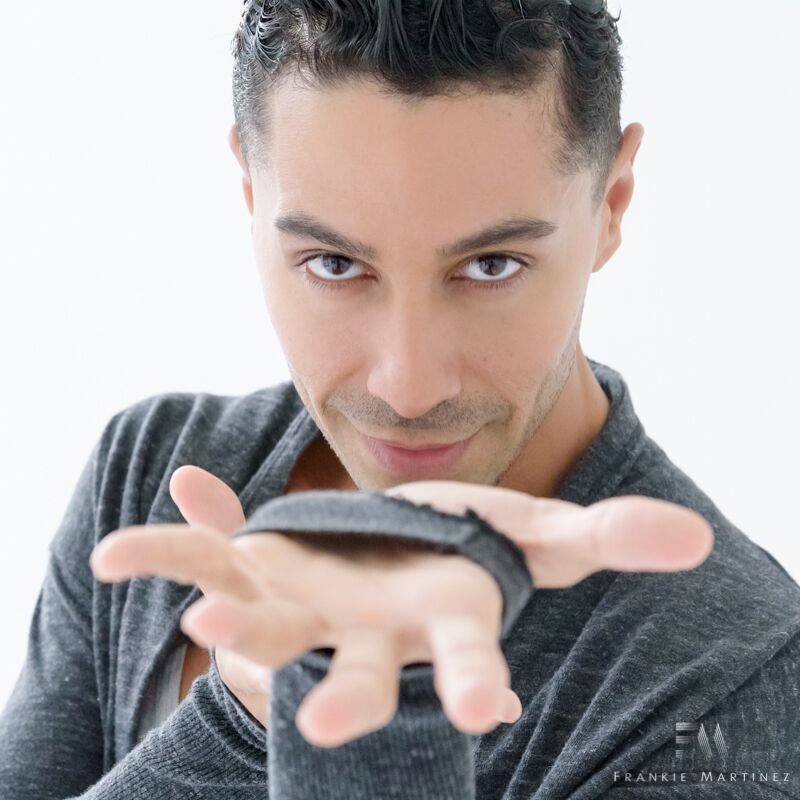 Frankie Martinez
Frankie Martinez is a Choreographer, Educator, and Dance Artist in NYC.
Seeking the advancement of Afro-Latin dance through the avenues of education, performance, and presence.
Frankie Martinez is widely regarded as one of the most innovative and progressive Latin dancers of his generation. His exploration into the Afro-Caribbean roots of performance art, as well as the choreographic possibilities native to Latin/Afro-Latin dance, positions him as one of the foremost authorities in the genre.
In 2000, Frankie established the Abakuá Afro-Latin Dance Company. Within months of its inception, Abakuá gained notoriety within the Latin dance community and ultimately, the performing arts community at large.
To date, Frankie Martinez and Abakuá have performed and taught in over 50 cities and over 20 countries worldwide. They have produced full-length, concert dance productions in New York City and have performed at prestigious venues such as Madison Square Garden, Roseland Ballroom, Lincoln Center, Aaron Davis Hall, Jacob's Pillow and SummerStage.
Frankie is also the founder of the Afro Latin Funk Method, a concept which answers the question, "What would Latin dance be if a disciplined training method were applied?"
Renowned for his work as a dancer, choreographer, and educator, Frankie continues to dedicate himself towards the elevation of Afro-Latin dance and to its recognition as a legitimate art form.
Visit You Should Be Dancing Studios for more information about his in-person dance classes in New York City.