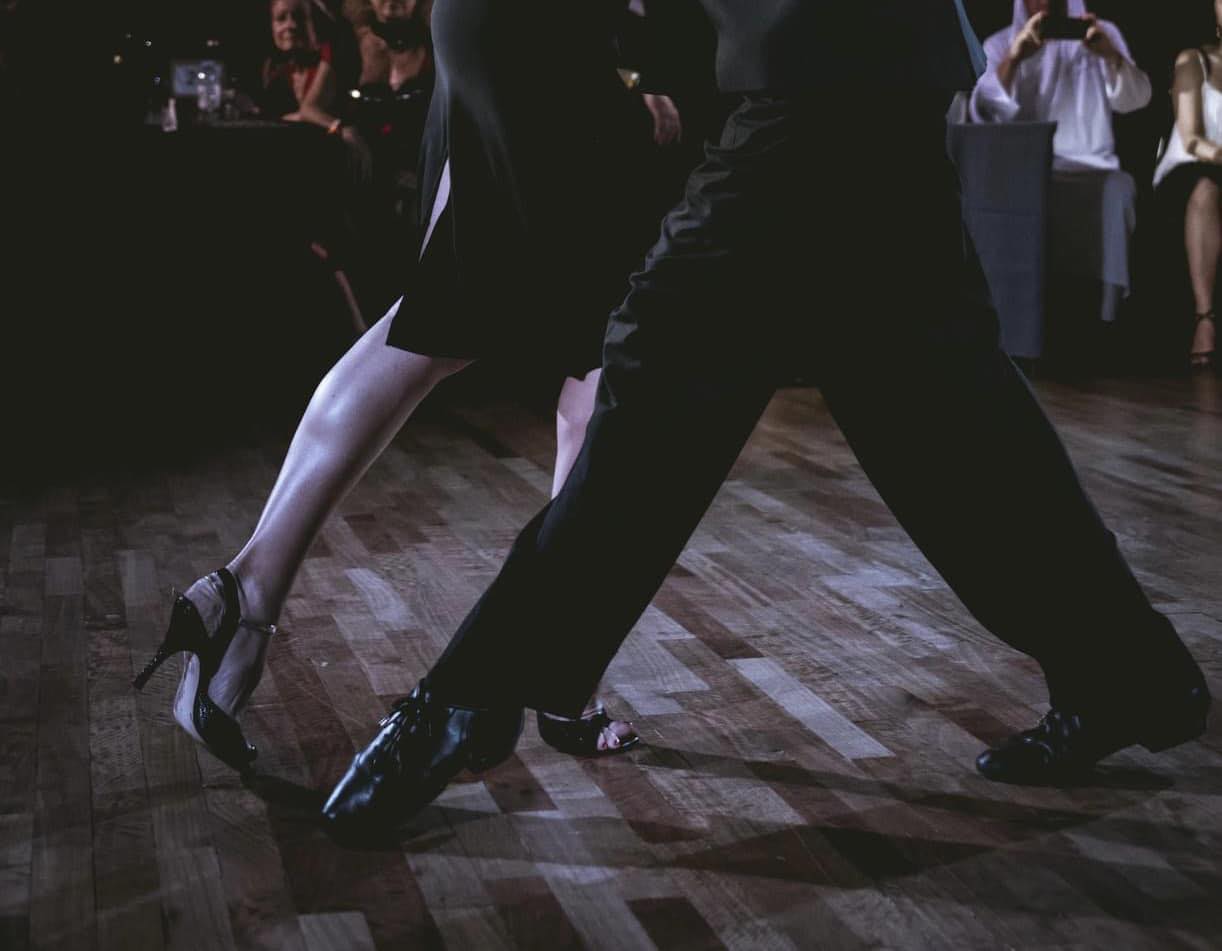 New York Tango
New York Tango is a non-biased guide to Argentine Tango in New York City.
Tango events in New York City and the tri-state area welcome dancers of all origins and persuasions without discrimination. Roles are interchangeable in all events.
Guía "Imparcial" del Tango Argentino en Nueva York.
In Memoriam of Richard Lipkin: With great sadness, we announce that Richard Lipkin, the creator of this website passed away on September 28, 2014. On Thursday, October 1, 2015, opening night of the New York Queer Tango Festival at the Consulate of Argentina, Friends of Argentine Tango (a New York-based nonprofit organization) presented recognition awards to tango teachers & activists who've made important contributions to disseminating tango and creating a thriving community. Among the honorees are Graciela Gonzalez, one of the foremost tango pedagogues today; Winter & Auriel Held, organizers of the 1st International Queer Tango Festival in the U.S., and the late Richard Lipkin, creator of the New York Tango calendar.
Dance Details / Detalles: Most places listed below maintain their own websites.
Adelante 25 W 31st Street, 2nd floor
El Barrio's Art Space 215 E 99th Street
Central Park various locations, see individual events for details
Centro Español de Queens 41-01 Broadway, Astoria NY
Copacabana 625 W 51st St, New York, NY 10019
Da Capo West location: 322 Columbus Ave. (bet. 75th and 76th), East location: 1392 Madison Ave.
Danznik Studio 240 West 37th street
Essex Street Market Upper level, 88 Essex Street at corner of Essex & Delancey Streets (Note: The Delancy Street entrance is 147 Delancey, across street from subway)
KTown Dance Studio 38 West 32nd Street Floor 4
La Nacional 239 West 14th St (bet. 7th & 8th Ave)
Momento33 33 West 26th St.
Pier 45 – off of West 10th Street / Christopher Street on the west side of Manhattan
Ripley Grier 520 8th ave. 516-732-0820
Salmagundi Club 47 Fifth Avenue @12th St; 212-255-7740
Solas 232 East 9th Street between 2nd & 3rd Avenues; 917-200-8607 [email protected]
Stuyvesant Park 15th-17th Streets, Rutherford Pl and 2nd Ave
Teatro Latea 107 Suffolk Street, 2nd Floor
The Ukrainian Private Ballroom 140 2nd Ave, back of building (between 8th & 9th St) 212-614-3283
You Should Be Dancing – 37 West 26th Street between 5th & 6th ave., 2nd floor