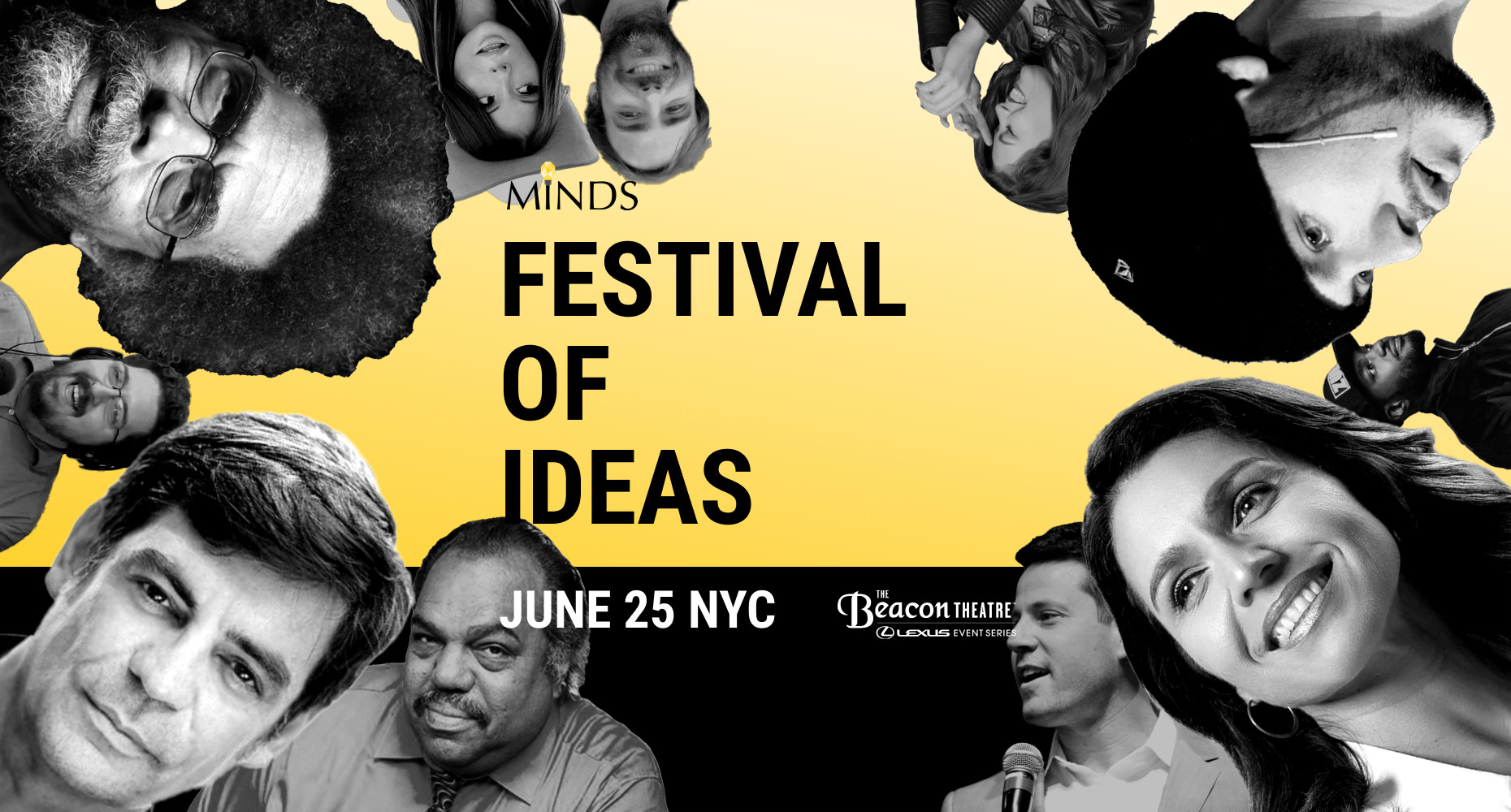 MINDS: Festival of Ideas @ Beacon Theatre
MINDS is bringing people together (IRL) from across the social and political spectrum to facilitate real conversations, human connection and the evolution of ideas.
June 25th 2022
Doors Open: 7:00pm ET
Show: 7:30pm – 11:00pm ET
MINDS will feature prominent voices who will come together to have civil dialogue on the important topics of the day.
The goal of the event is to create a space to engage honestly with others in open dialogue surrounding divisive ideas in hopes to bridge the current divide and create a path to a healthier discourse and reduce extremism.
Speakers:
Tulsi Gabbard, TulsiGabbard.com
Tim Pool, Timcast IRL
James O'Keefe, Project Veritas
Dr. Cornel West, CornelWest.com
Blaire White, Blaire White
Coleman Hughes, Conversations With Coleman
Daryl Davis, Changing Minds With Daryl Davis
Seth Dillon, The Babylon Bee
ZUBY, Real Talk With Zuby
Maajid Nawaz, MaajidNawaz.com
Nick Gillespie, Reason Magazine
Bill Ottman, Minds
Ian Crossland, IanCrossland.net
Chrissie Mayr, ChrissieMayr.com
Ben Burgis, BenBurgis.com
Steven Bonnell, Destiny
Libby Emmons, The Post Millennial
Margaret Kimberley, Freedom Ride Blog
Winston Marshall, Former Mumford & Sons Member
Ryan Long, Ryan Long Comedy
Tyler Fischer, TylerFischer.com
Jamie Kilstein, JamieKilstein.com
Full recording of MINDS can be found here: https://www.minds.com/newsfeed/1388204757075628046
Location: The Beacon Theatre, 2124 Broadway, New York, NY 10023