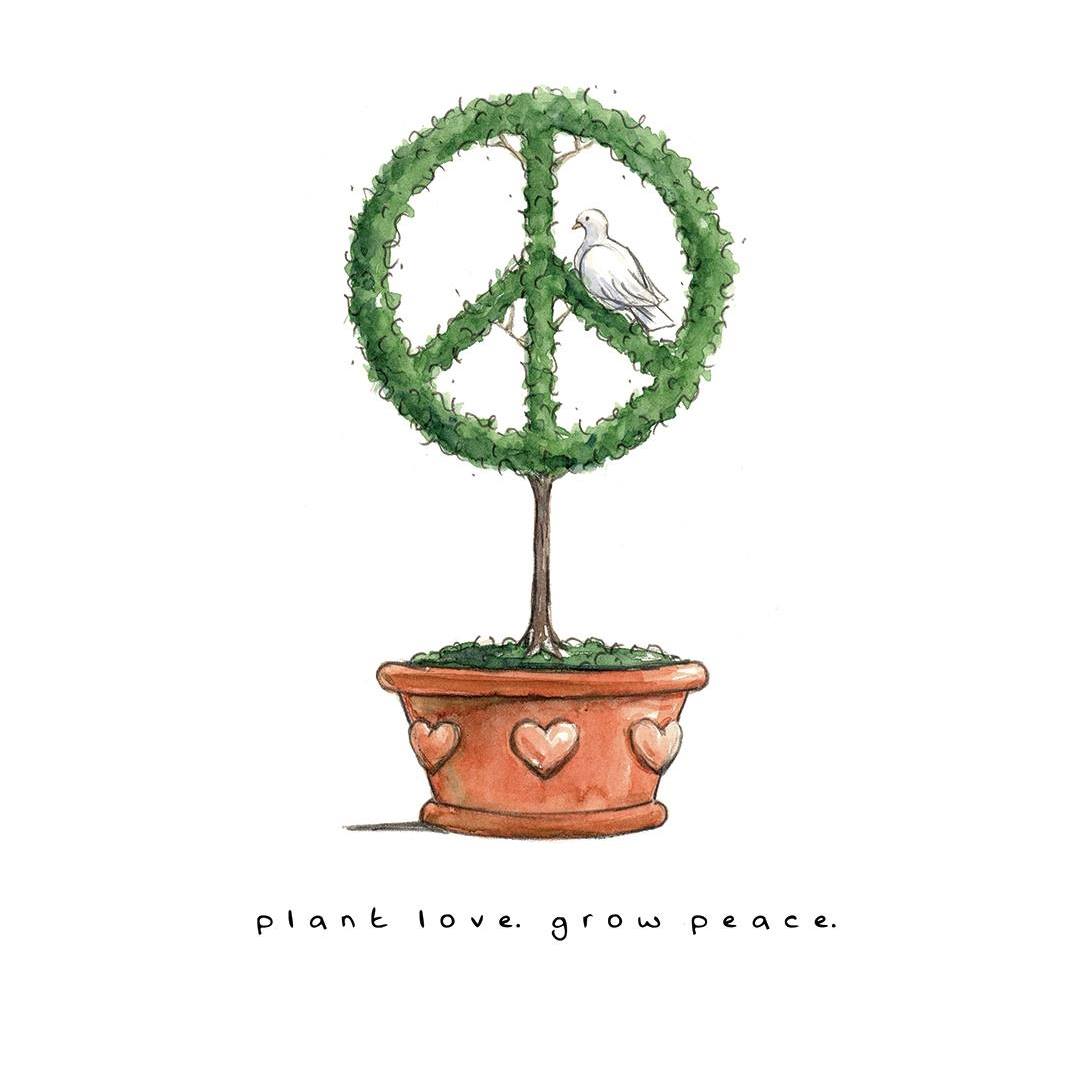 Michelle Masters Topiary Art
Living in the Finger Lakes region of Upstate New York, topiary artist Michelle Masters left a promising career in computer graphic design in order to pursue her creative roots – painting. After a year of painting, her love of gardening and growing things found their way to the paper and her first watercolor and ink topiary hat was created. Soon after many Michelle Masters Topiary Art designs and collections grew but the first hat "Lady Lavender" has remained one of her most popular designs and is also featured as her business' identity.
Michelle's clever images are clean, simple, uncluttered and well designed. The topiary line although whimsical and fun is based around a casual upscale style and is a perfect gift idea for nature lovers.
Michelle considers herself to be a very tactile person and places a strong emphasis on the "feel" of her products… the weight of the stationery paper, the smooth finish of her framed prints and the texture of the fabric which shows through the paint on her pillows. She finds richness in the details and desires to translate that sense of quality in all that she creates.
Michelle received and MFA in computer graphic design from Rochester Institute of Technology in 1993. Her fine art has been shown in state and national exhibitions. She works in watercolor, pastels and oils and her interests are represented by a range of subject matter including: the study of complex natural forms, landscapes, equine art, and of course- garden art.
We are happy to offer the following services to our customers:
Custom Topiary Designs
Custom Illustration
Private Labeling for Organizations
Artwork Licensing
Michelle has worked with numerous organizations to create custom gift products including: Lavender Sachets, Notecards, Guest Towels and Cocktail Napkins featuring private logos, artwork or custom illustration.
Some of Michelle Masters Topiary Art clients include:
The Ronald Reagan Presidential Library Foundation
John F. Kennedy Presidential Library and Museum
Ellis Island Immigration Museum
The United States Capitol Visitors Center
1862 Old Seneca Turnpike, Marcellus, NY 13108
(888) 313-0239