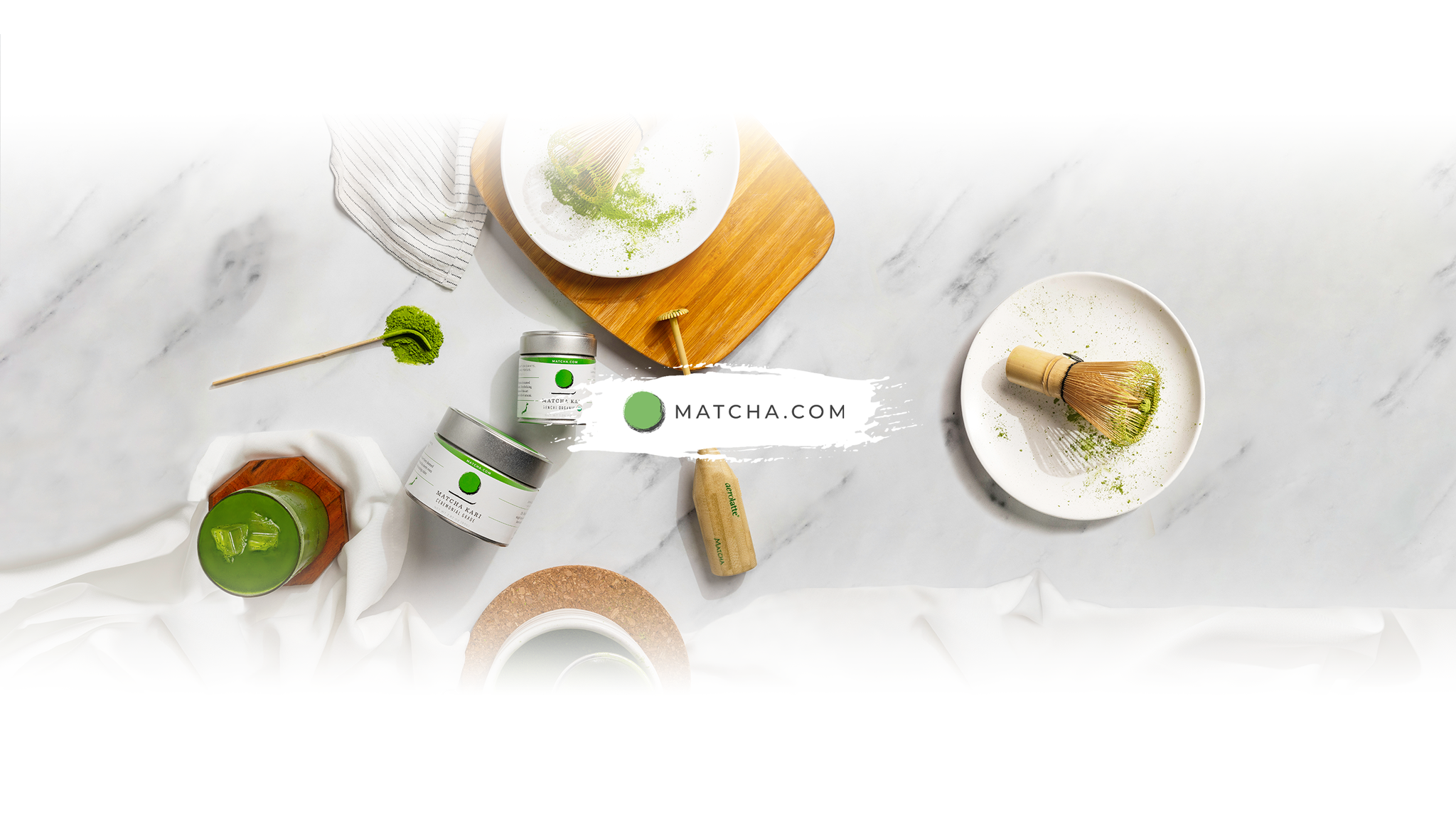 Matcha.com
Matcha.com offers stone ground matcha tea, sourced directly from the farm in Japan.
We seek to source and provide the world's best matcha tea, build lifetime relationships, share matcha culture, give back more than we take, and better the lives of our customers and our community. Our aim is share our knowledge on the merits, health benefits, and spirit of matcha.
Matcha is a special kind of powdered green tea, traditionally used in the Japanese tea ceremony. Matcha is unique among other types of green tea in both appearance and taste. It has a vibrant, beautiful green color, a subtle aroma, and a rich umami taste.
In 2007 we traveled to Japan on a business trip and experienced traditional matcha and fell in love with it. We were determined to import the best matcha we could find and share it with an appreciation for great quality matcha. To us, it's not just about the matcha – we wanted to offer people a delicious, experiential and healthy alternative to coffee and sugary drinks.
Yes, we'll say it, we're a matcha made in heaven.
Gradually, we learned more about this rare and highly prized form of green tea: how it is cultivated and processed, the distinctions among different grades, how to recognize the best products. We were pleased to note growing awareness of and interest in matcha in America but were dismayed by the low quality of matcha drinks offered in cafés, tea shops, and restaurants. On our trips to Japan, we purchased small tins of the quality tea to bring home, along with tea bowls, scoops, and whisks. Soon we were in the habit of drinking a morning bowl of matcha and turning friends onto it.
Focus on Quality
We decided to form a company to identify and import the highest-quality matcha available and provide tea lovers everywhere with the world's best matcha tea.
Like most consumers, we were astounded at the price tags of ultra-premium matcha in Japan and realized that added costs of import would put it beyond the reach of many American consumers. We wanted to change that. We found that we liked the better grades of thin tea for everyday use and were willing to pay more for some of the medium-quality ceremonial grades to use for special occasions. Matcha.com choose to import only those products that met our standards for color, aroma, and flavor.
Whether it's your first day or first month of including matcha in your routine, give yourself a pat on the back! You've signed up for a 'greener' and cleaner lifestyle 🍵 Great things are about to happen to your mind, body, and soul 💚