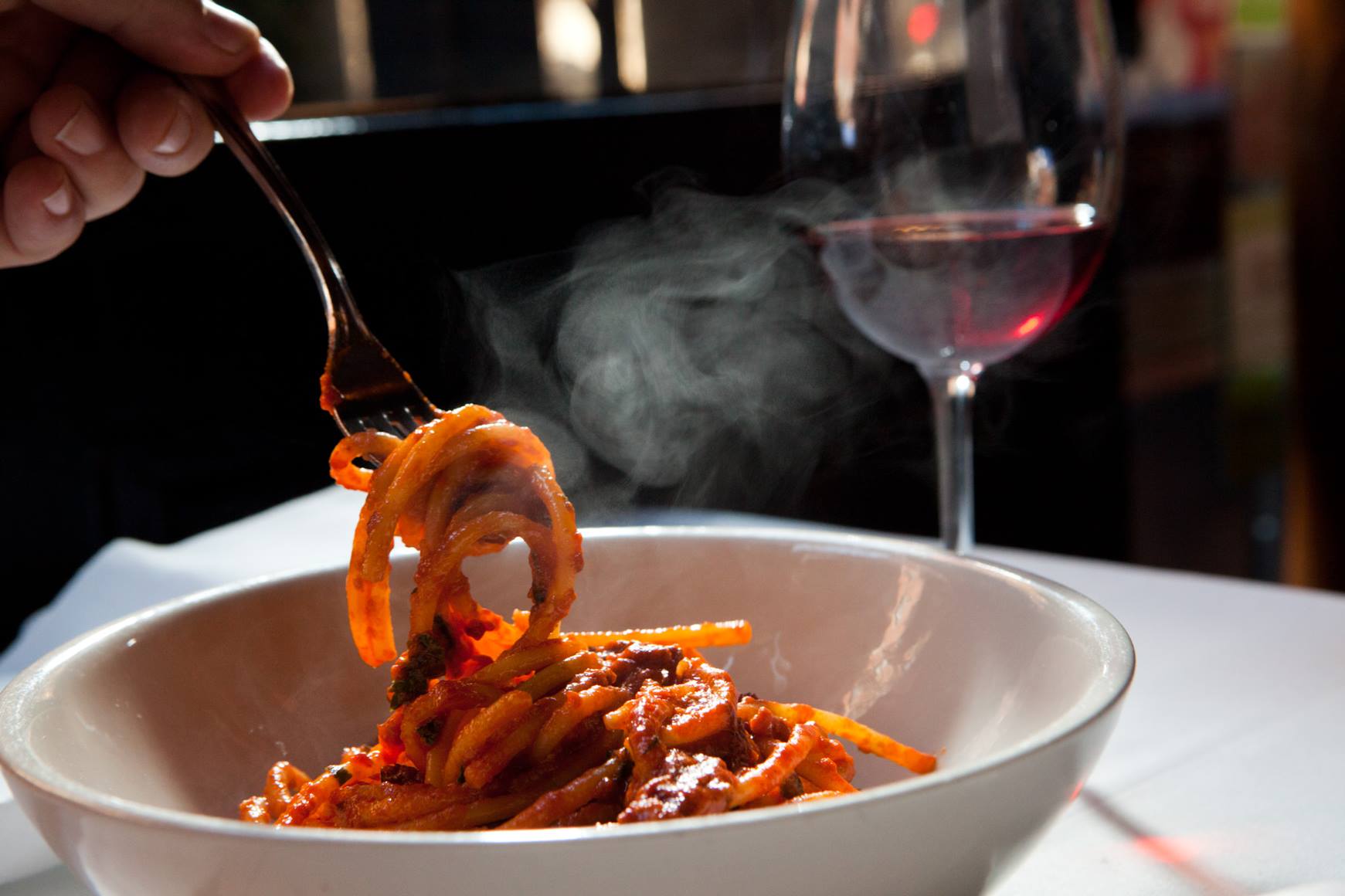 Lupa Osteria Romana
Lupa Osteria Romana is a casual restaurant specializing in Roman trattoria fare of the highest quality at a moderate price.
The kitchen's concept is to create dishes as traditionally Roman as possible, while skillfully substituting and supplementing local, fresh ingredients.
The result is a uniquely Roman menu with a New York balance.
The approach to wine and liqueur at LUPA is unpretentious. With over 400 wine selections representing every region of Italy. The bar offers the largest selection of Amaro, Italian bitters, in the city as well as a large variety of grappas, dessert wines, sambucas, and many other Italian liqueurs.
Lupa Osteria Romana is a fun downtown trattoria with a warm and welcoming atmosphere.
SUSTAINABILITY: Committed to the triple bottom line—people, planet, and profit—our management aims to make our restaurant as environmentally-conscious as possible. From water to waste, disposables to chemicals, locally sourced food to the materials we use to outfit our space, sustainability is always at the forefront of our minds. We are constantly trying to reduce our impact on the environment by taking action on operational efficiency, ingredients, and carbon offsets.
Dine-in and outdoor seating available.
170 Thompson Street, New York, New York
(212) 982-5089
Monday & Tuesday 4 pm – 10 pm
Wednesday – Thursday 12 pm – 10 pm
Friday – Saturday 12 pm – 11 pm
Sunday 12 pm – 10 pm